Governor Arnold Schwarzenegger condemned "intolerable acts of racism and incivility" on UC Campuses Saturday, including UCSD.
"I am deeply troubled by the horrific incidents that recently took place on various campuses of the University of California system," he said.
He called the acts unacceptable and said he would join the University of California President, Chancellors and student leaders in condemning the incidents.
"There is no excuse for this kind of behavior in our system of higher education or anywhere else and it will not be tolerated," the Governor said.
UCSD students held a number of protests Friday -- including one inside the chancellor's office -- after the discovery of a noose at a campus library.
A noose was found hanging at the Geisel Library around 10 p.m. Thursday, according to campus police. Officers confirmed after noon Friday that one person was in custody in connection with the act which is considered a crime -- hanging a noose with intent to terrorize. The student contacted the UC San Diego police department and admitted to hanging the noose, according to an afternoon news release. Detectives have interviewed the student and taken a statement, campus police said.
"Anytime you hang a noose. That's a message. That's a death message. A noose is nothing but death. The students are very afraid and concerned about their safety here on campus," UCSD staffer Dierdre Vernon said.
The noose was found hanging on the west side of aisle 3, which faces the windows, according to a UCSD campus police report. The aisle is located in the southwest corner of the seventh floor of the library.
What appeared to be hundreds of students took part in the protest which began at 8 a.m. Friday on the library walk. Hundreds of people sat silently in a large group wearing black and listening to fellow students who said that they are tired and hurt after nearly two weeks of racially-charged events.
"When they see UCSD and when they see a noose hanging at UCSD well I say they got to see us too," one student said referring to the students upset over the noose discovery.
Another speaker at the protest, Vernon used a megaphone to tell students to stay strong. "What [the students] are trying to do is let people know they're not going to stand for racism," said Vernon. "The students are afraid and they need to know what the chancellor is going to do to keep them safe on the campus while they're here to learn."
Dozens of students began occupying the chancellor's office around noon as hundreds marched outside chanting slogans. The chancellor and staff left for lunch. There was no sign of campus police near the protestors as of 1 p.m.
Around 4 p.m. Friday, Chancellor Marye Ann Fox issued a video statement online, "It is deplorable that while our students, faculty and staff work to heal the campus, a few misguided individuals tried to divide it," she said in the statement.
The discovery of the noose follows several events that have resulted in marches, protests and an anti-racism campaign on campus. First, the notorious Compton Cookout -- held the weekend of Feb. 13-14, which invited participants to a ghetto themed party. Next, the N-word was used to describe critics of the Compton Cookout on student-run television, then the suspension of funding for 33 media groups funded by the Associated Students and just this week a teach-in held by the university disrupted by students demanding action by the chancellor on a list of demands which include increasing the number of African Americans in the university's faculty and student pools.
The university condemned the Compton Cookout and launched a Web site launched which outlines the "Battle Hate" campaign aiming to ensure that all students feel "safe, supported and respected."
"This is disgusting and unacceptable so we're uniting as a group to protest this," said Angelita Ochoa, a UCSD Sociology major.
"I was totally shocked they've totally taken this to a different level," she said. "Change needs to happen and it needs to happen quick."
One of the leaders of the UCSD Black Student Union told NBC San Diego that he's meeting with administrators to discuss the progress on the list of demands.
"I have personally met with students today and over the last several days, and we are making significant changes based on the Black Student Union's recommendations," Fox said in her video statement.
"I am extremely proud of our students and other members of our campus community who have strongly and respectfully expressed their outrage over these incidents. You have shown amazing strength and I am proud of the moral character that has been demonstrated through the rallies, forums and demands for change."
Related stories:
Racial Tensions Boil at UCSD
UCSD to Investigate Controversial TV Segment (video)
UCSD Students Angry Over N-Word (video)
'Compton Cookout' Flares Into Political Fireball
'Compton Cookout' Creates Campus Uproar
Outrage at UCSD Over 'Compton Cookout'
Students Walk Out of UCSD Teach-in
UCSD Black Student Union Speech
UCSD Students Condemn 'Hateful' Speech
---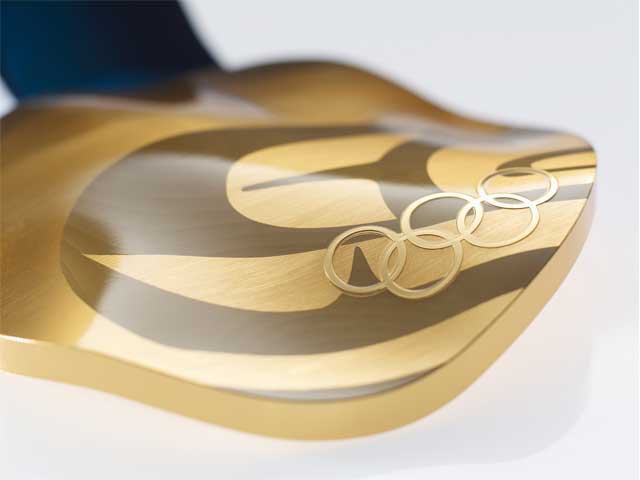 Check out NBCSanDiego's full coverage of the Vancouver Winter Games -- complete with athlete profiles, amazing photo galleries, and more! Fan us on Facebook, and follow us on via Twitter @nbcsandiego