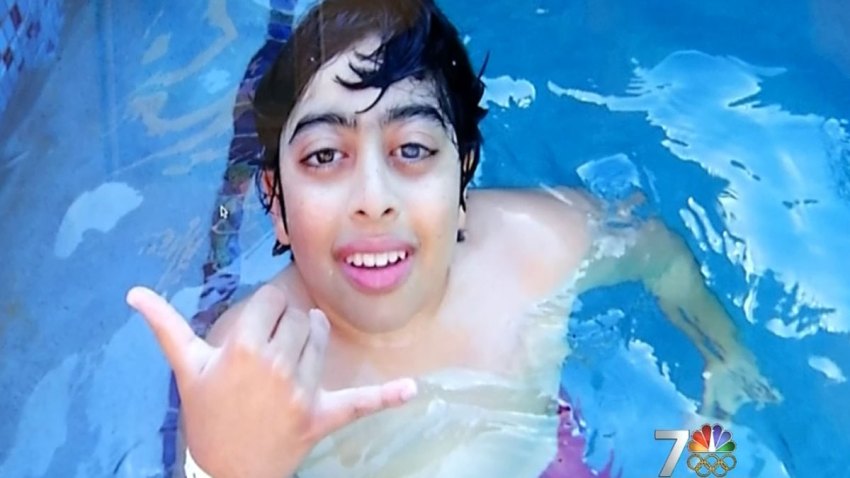 What may look like a boy playing around on the stairs is the only way 15-year-old Nik Keswani can maneuver the steps.
Keswani was born with dwarfism and because of that he has a rare disorder that disables his bones, muscles and heart.
Last June, he had surgery on his hips, legs and ankles. His recovery was grueling.
He spent six months in a wheelchair and had to re-learn how to walk.
"I had one goal: get through this," he recalled. "You had this for a reason. You can't quit now. You're half way through. You can't go back."
All Keswani could think about was getting back to his passions - acting and basketball.
After that painful physical therapy he wanted a break and travel to go to Hawaii with his family.
Enter Wishes-in-Flight.
Late last year, Keswani and his family were able to use travel miles for their Maui trip donated from previous Wishes-in-Flight drives.
"I went on a rope swing. I went jet skiing. I conquered a lot of my fears that I developed over the summer because I was just sitting down the whole time," he said.
"Somebody did this for me. People are really good. It made me feel really good," he said.
So good that now he wants to donate his family's miles they've earned over the years.
"I want another wish kid to feel the same way I did when they go on that plane and they're like wow, they paid for all this. I just want them to get away from their medical stuff too," he said.
And though Keswani may always have medical challenges in front of him, he's always taking it one step at a time.
"You might have it bad, but people have it worse. So always be thankful," he said.
Wise words from a teenager.
If you want to help kids like Keswani, donate your miles through the Wishes in Flight Mile-A-Thon this Friday, Jan, 24. We'll be taking calls all day from 6 a.m. to 7 p.m.