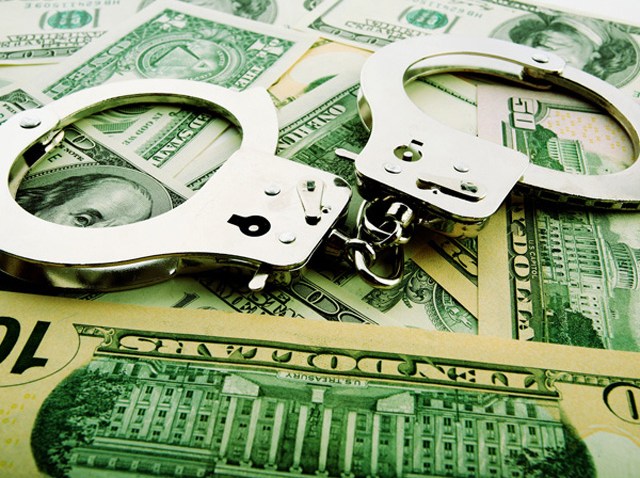 A 24-year-old man was taken into custody last Saturday in connection to a bank robbing spree in San Diego which spanned over two months and netted nearly $10,000 in stolen cash, the FBI announced Friday.
San Diego Police arrested Christopher Maddox on July 16 on three counts of bank robbery, said San Diego FBI Special Agent in Charge Keith Slotter.
A complaint filed two days later charged that Maddox committed three robberies in June and July around the city. In each case the suspect used a note to demand cash from a bank teller, according to court documents.
The first robbery took place on June 14, when the California Coast Credit Union at 440 Beech Street was robbed of $1,320, according to court documents. The suspect in the robbery reportedly used a note to demand cash, and once he got it he fled the scene.
Court documents alleged the same suspect's second robbery took place on June 27 at a San Diego Metropolitan Credit Union on 320 B Street.
The robber in that case took $4,900 from the bank. The suspect reportedly posed as a customer looking to open an account, then left the back before coming back and committing the robbery.
The final robbery Maddox is charged with happened on July 9 at Wells Fargo Bank at 1350 Fashion Valley Road. The suspect used a "sticky" note stating that he was armed and wanted cash. Again, once the teller gave the suspect money the man fled the scene, this time making off with $3,200.
After an investigation into all three robberies Maddox was named the prime suspect and is currently being held at the Metropolitan Correctional Center as he waits prosecution.