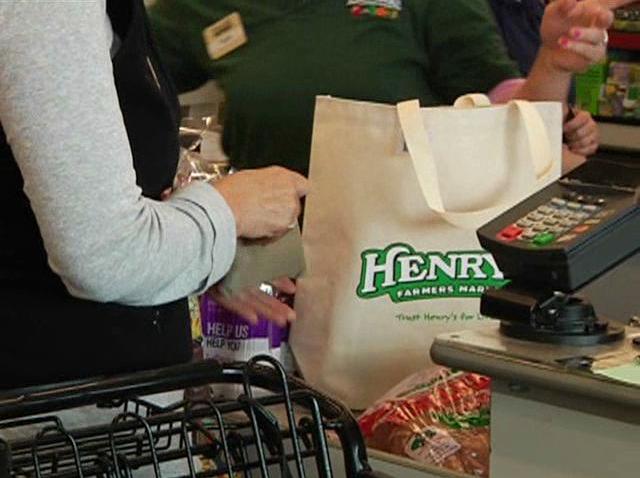 For just one day, stores in three coastal towns refused to bag groceries and other products in plastic bags.
Encinitas, along with Oceanside and Solana Beach held a "Day Without a Bag" Thursday to encourage people to give the planet a gift by picking up reusable bags.
Some grocery stores gave out sturdier bags for free instead of the standard plastic ones.
A Henry's spokesperson said their customers are very conscious and most bring bags and use them over and over again.
While our news crew was at a Henry's in Encinitas, we watched customer after customer, stuck without a reusable bag, having to buy one just to take their groceries home.
One shopper, who had to purchase a reusable bag at the checkout, called the idea excellent but wished it had been more highly publicized beforehand.
"It doesn't help if you forget them and keep buying the other bags," she said. "That defeats the purpose."
Shopper Nicole Fleming looked at the bright side, the bags were on sale for the occasion. "I normally use plastic bags," she said. "My New Year's resolution: reusable bags."