A teacher named in an alleged shooting plot at a Poway middle school was shocked to learn her name was on a so-called hit list.
Classes will resume at Twin Peaks Middle School Monday, just days after officials acted on a threat of a shooting in second period Monday morning.
An email sent to a school administrator Friday night referenced 3,000 rounds of ammunition as well as numerous firearms in the plot.
The only teacher named in the email spoke exclusively with NBC 7 San Diego on the condition that her identity and voice be concealed.
She was stunned that a student threatened to shoot her and 23 kids.
"I was completely, completely shocked because I couldn't imagine anyone who could do that," she said. "I thought it was a really bad prank."
Detectives identified the source of the email as a 12-year-old Twin Peaks Middle School student. Soon after, they served a search warrant at the boy's home.
Five rifles, three shotguns and three handguns were found the home and confiscated officials said.
"The student did not have access to the weapons. They were in the care and custody of the father," explained Capt. Bill Donahue of the San Diego County Sheriff's Department adding that the guns had been locked away.
The 7th grader was taken into custody Saturday and admitted to a local hospital for treatment and evaluation.
As for the student's parents, Capt. Donahue said they were "shocked" and extremely upset over the situation. The student, Donahue said, was also "scared" when officials interviewed him.
After hearing more about the student, she believes she knows who it is, and wants the best for the boy.
"It's possibly someone who's having some personal issues and reaching out for some help and I'm hoping that we can comfort that family as well," she said.
The teacher told NBC 7 San Diego she never thought something like this could happen on her campus.
"I was really disturbed and upset by it. And I still am disturbed and upset by it. It's definitely bothersome to know that someone was thinking that way," she said.
While the teacher did not believe the student would carry out the attack, she says it's hard to say what a 12 year old is capable of.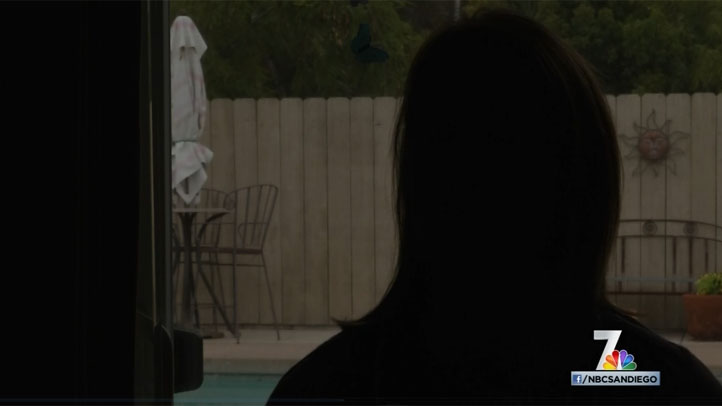 She said the district and staff have had multiple meetings about security on campus. She doesn't want parents to be concerned about sending their children to the school.
"We do take it seriously," she said. "It's on our minds every day. It really is."
She described this as an unfortunate, isolated incident.
"It's a wonderful, wonderful, wonderful school," she said.
Detectives believe the boy planned to act alone and say there is no evidence to suggest anyone else was involved in making the threats.
The superintendent also said school counselors and the district's Crisis Intervention Team would be available to speak to students and parents about this ordeal at the Twin Peaks Middle School campus on Monday.
The case will now be presented to the District Attorney's office and prosecutors will decide whether to prosecute the suspect as a juvenile or adult.