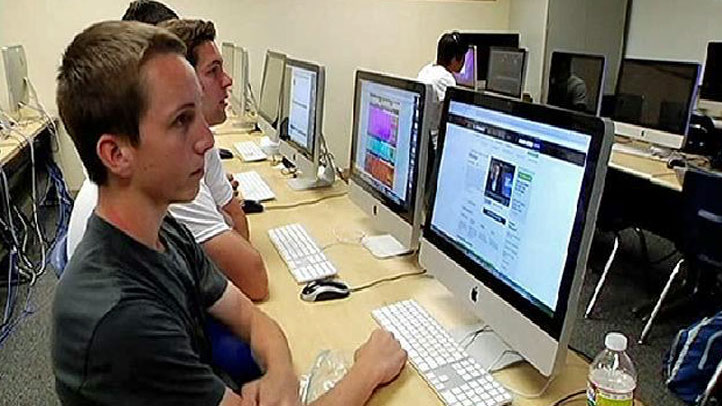 Facebook is selling the first stock of its company on Friday and a group of students wants to be the first to buy a piece.
The students are a part of a non-profit investment club at Grossmont High School that studies financial news and trends.
The group also makes purchases and trades of stocks using money donated to the club.
When the club heard Facebook was going on the market, they voted unanimously to buy it. The club's plan is to buy up to four shares Friday morning, then sell half of the stocks later in the afternoon.
"It's a great experience whether we make money or lose money because these students are learning about finances and making their money work for them," said the club's teacher Todd Benrud.
The group is planning to meet at 6:30 a.m. when the market opens to starting buying their shares.
Facebook's debut share price is expected to be between 28 and 35 dollars.
If the club makes any gains on their stock portfolio, they plan to give 50 percent back to their campus in the form of student scholarships and teacher grants.
"Hopefully the skills they learn will carry on to their college and careers. A lot of these kids don't have a bright future now but hopefully this will make their futures a bit brighter."
If you are interested in donating to the club's educational fund, you can visit the club's website.
Follow NBCSanDiego for the latest news, weather, and events: iPad App | iPhone App | Android App | Facebook | Twitter | Google+ | Instagram | RSS | Text Alerts | Email Alerts