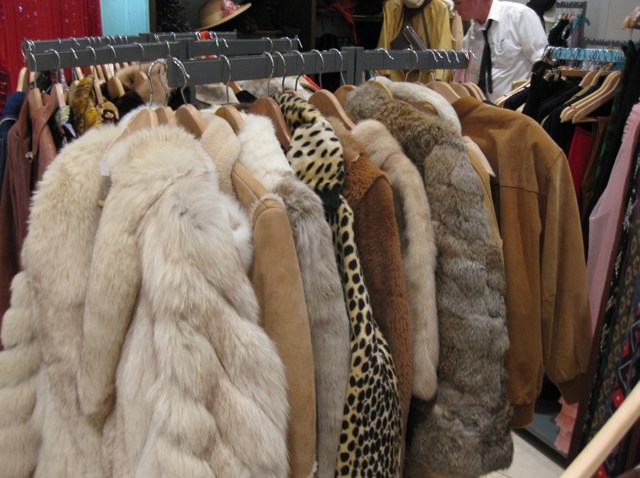 While winter is notorious for the horrible sweaters gifted and then regifted, spring is the season to look forward to personal makeovers.
And there's no better place to take charge of your wardrobe while supporting local designers and celebrating the dreamland of a pumped-up shopping atmosphere than at THREAD's habitual showcase of all things cutting-edge.
THREAD Show returns to Horton Event Space in downtown San Diego on Sunday from 11 a.m. to 6 p.m.
If you haven't been to a THREAD show, or better known as THREAD party, dance bash, fashion celebration, fiesta, etc., you are obviously missing out.
---
Visit NBC San Diego partner DiscoverSD.com for more local lifestyle guide content.
---
Infused with music, cocktails, and accessories galore, you'll leave feeling the ultimate shopper's high. Featuring women and men's clothing handcrafted by up-and-coming indie designers, THREAD is a stylish and eco-savvy way to redress yourself.
Join the fashionista brigade to scoop up all the trend gems of the season.
Women's designers include Babykakes, ERGE Designs, Jedidiah, Liamolly, and Urban Octopus. Men's clothing features designs by BritBoy Fashions, Redhawk Brigade, Tekstyle and Crow Thief, among others. Accessories and more will be provided by such businesses as BIBLIA, Grammatique and Chi Stylezs.
Once you've jazzed yourself up with new threads from head to toe, you can find a range of other goodies to spice up your life from art, music and shoes to jewelry, books and wellness products.
And for those who like to get down while dressing up, expect the chill bass blasting from a guest DJ, a specialized martini lounge, and clothes that generously give back to the community we live and play in.
Hello shopping heaven.
If you define your sense of style with crafty care, the free DIY booth lets you craft yourself a little something special with provided tips from some of the DIY experts. And for all the males in the crowd who have no shopping shame, get spoiled with the THREAD Man-cave, exclusively with drinks, games and a bro-only-zone.
Supporting local designers is chic and the best style trend this season. Not only do you get boutique goodies, hipster designs and pure shopping ecstasy, you'll be served with cocktails, snapshot the day in a photo booth, and enjoy a quick rub-down in the THREAD Well Lounge. Ready for some more self-lovin' to spruce up the new clothes? You can get your hair did and fresh make-up done in the Style Lounge with our friends at Diesel Salon.
THREAD Show: Over 100 indie designers for all sizes, shapes and people of our city are bringing the best looks on Sunday, April 4th. For more information and to RSVP for discount tickets, visit the event's website.