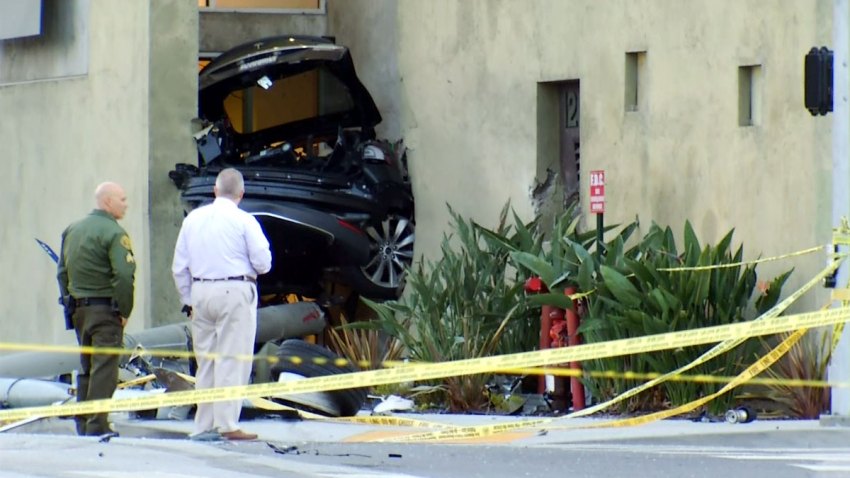 An overnight high-speed police pursuit ended when a stolen Tesla Model S crashed into a Los Angeles-area synagogue and split in half early Friday morning, leaving the driver in critical condition.
Multiple vehicles were involved in the fiery wreck after the chase and at least four people were taken to the hospital in West Hollywood.
At least four vehicles sustained significant damage and debris was scattered throughout the 1200 block of North La Brea Avenue.
Police confirm that the Tesla driver crashed into a Honda that was carrying five people. Two of those people are serious condition and one is in critical condition, police said.
The high-speed pursuit started around 12:50 a.m. when police tried to pull over the stolen high-end electric vehicle near the intersection of La Brea Avenue and Don Ricardo Drive in Ladera Heights.
The Tesla may have been going more than 100 mph according to officials.
The front half of the car was on fire in the street, the other half was wedged into what appeared to be the synagogue entrance.
The luxury car's driver was ejected from the vehicle and is in critical condition.
Two officers were taken to the hospital in with non-life threatening injuries after their unit crashed into a center median.