On Tuesday, Aug. 16, several athletes from San Diego will compete on the Olympic stage, eyeing that gold.
Brittney Reese is considered the world's most dominant jumper of the past decade and on Tuesday, she hopes to make history by becoming the first woman ever to repeat as gold medalist in the long jump.
The 29-year-old phenomenon nearly disappeared from the spotlight between 2014 and 2015; skeptics wondered if she had finally come back down to earth. A hip injury caused the slide, not increasing age or declining talent.
After many months of rehabilitation, Reese reminded the world in March that she is still a force to be feared. She won another world championship, making her the first woman ever to record three indoor long jump world titles.
How to Watch: See the track & field evening session beginning at 4:15 p.m. PT here.
At Olympic Stadium in Maracaña, track and field's Will Claye – a San Diego resident and longtime resident athlete of the Chula Vista Olympic Training Center (OTC) earned a silver medal in Tuesday's triple jump final.
Claye finished just behind U.S. teammate and defending gold medalist Christian Taylor. See results here.
Immediately after the event, Claye jumped into the stands to propose to his girifriend. She said yes. See the video here.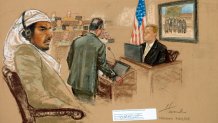 U.S. Olympic volleyball players Karsta Lowe and Carli Lloyd both grew up playing the sport here in San Diego County. Lowe is a Rancho Santa Fe resident and Lloyd hails from Bonsall. The top-ranked U.S. women's team moved one step closer to its goal of capturing the Americans' first volleyball gold Tuesday, beating Japan. The Americans will face Russia or Serbia in Thursday's semifinals.
San Diego Olympian Caleb Paine grew up going to school in La Mesa and first began sailing through the Southwestern Yacht Club.
The first-time Olympian, described the Rio Olympics Regatta as "crazy" and an event like no other. He saw some highs and lows over the 10 races leading up to Tuesday's medal race in the men's finn. Paine battled back to win the medal race, securing a bronze medal. The win is the first Olympic medal for U.S. Sailing since Beijing 2008.
Coronado High School graduate Paris Henken and her teammate Helena Scutt will compete Tuesday in the Women's 49er FX event. Look for them Race 12 at 11:05 a.m. PT.
Another local sailor, Briana Provancha is competing in the Women's 470 with teammate Annie Haeger. They race this morning in Races 9 and 10 in their push for the medal stand. Their second race of the day is scheduled for 12:05 p.m. PT.
For updates from the 2016 Rio Games, including profiles of San Diego athletes, visit our Olympics section here.
NBC 7's Steven Luke is reporting from Rio during the 2016 Olympic Summer Games; follow him on Twitter and Facebook for exciting updates from Brazil through the end of the 2016 Olympic Summer Games.