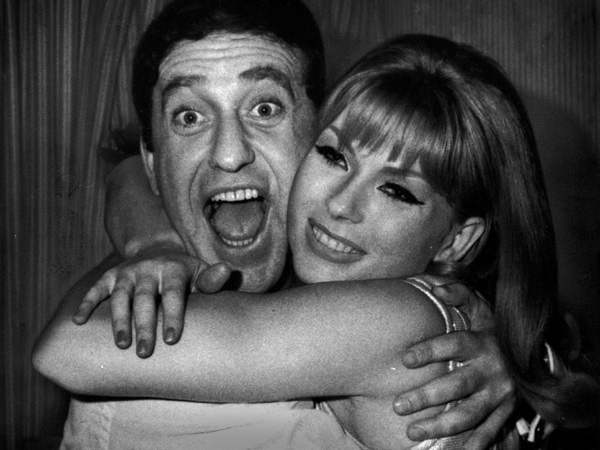 Soupy Sales has met that great pie in the sky.
The comedian from the golden age of television who built his career on 20,000 pies to the face and was the inspiration for TV character Pee Wee Herman died Thursday at age 83, The Associated Press reported.
Sales' former manager, Dave Usher, confirmed the news of his friend's death at Calvary Hospice in the Bronx, New York.
Back in the '50s and '60s, Sales' rubber face was one of the most well-known, Usher told the AP.
"If President Eisenhower would have walked down the street, no one would have recognized him as much as Soupy," he said.
Born Milton Supman on Jan. 8, 1926 in Franklington N.C., Sales grew up in the only Jewish family in town. His parents used to sell sheets to the Klu Klux Klan from their dry-goods store, according to the AP.
The family later moved to West Virginia.
After starting his TV career in Cincinnati and Cleveland, he achieved success in Detroit and later ended up in Los Angeles and, finally, New York.
His original success was built on a signature act: pies on celebrities.
Hollywood stars Frank Sinatra, Tony Curtis and Shirley MacLaine were among those who signed up to take a hit on the face, the AP reported.
"I'll probably be remembered for the pies, and that's all right," Sales once said in an interview.
In 1964, the comedian secured his legacy with the debut of his children program "The Soupy Sales Show" -- a show grown-ups could appreciate too.
Often dressed in a signature bow tie and black sweater, Sales' show was once suspended for a week after he told his audience to mail him all the pieces of green paper in their mothers' purses.
His manic personality on the show would later influence Paul Reubens' Pee Wee Herman character.
Sales' wife Trudy, and two musician sons, Hunt and Tony, survive the late classic comic.