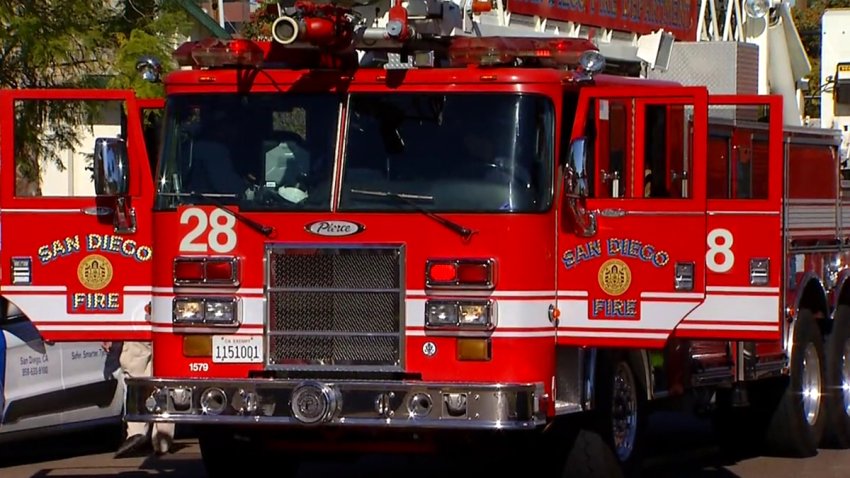 A person died Sunday in a one-story house fire in East San Diego.
The fire began in an abandoned home at 4138 Fairmount Ave. at 3 p.m., said Battalion Chief David Pilkerton of the San Diego Fire-Rescue Department.
Firefighter crews arrived at 3:04 p.m., encountering heavy smoke coming from the home. The fire was knocked down at 3:20 p.m., Pilkerton said. Power lines were down and were a hazard for fire crews.
A body was found inside the house and fire investigators arrived to try to determine how the fire started and how the person died.
SDG&E crews were on the scene, along with one fire truck, five engines, a division chief, two battalion chiefs, and a medic. A total of 35 personnel were assigned to the fire.
It was not immediately known how many people escaped from the home when the fire started.
One dog was found near the home; officials said the dog had suffered minor injuries and was taken in by Animal Services.
The name of the person found dead in the fire has not yet been released by officials.