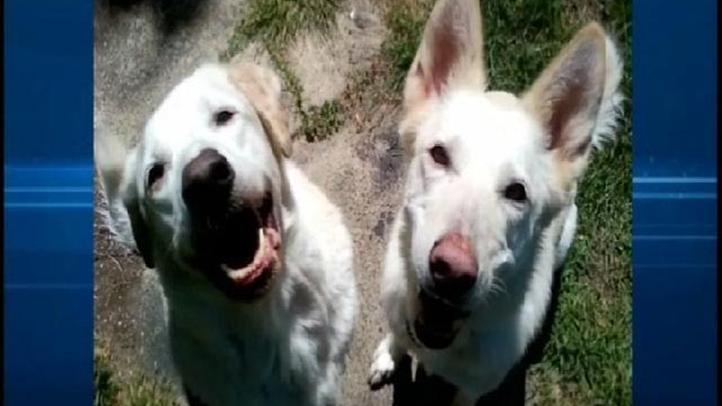 A 25-year-old man who pleaded guilty to beating and killing his girlfriend's dogs last year was sentenced to five years and four months in state prison, District Attorney, Bonnie Dumanis announced Friday.
Patrick Caleb Land pleaded guilty to three counts of animal cruelty in September after being arrested and extricated to San Diego from North Carolina, according to the District Attorney's office.
The case centered on the death of three dogs owned by Land's then-girlfriend, Natasha Strain, including, Jackie, a nine-year old white shepherd mix; Pikanik, a four-year old black and tan mixed breed; and Josh, a Great Pyrenees and golden retriever mix.
Land was said to have killed all three dogs on two separate incidents and on both occasions calling Strain at work to inform her he found the dogs dead in her bedroom.
Strain accepted Land's claims after the first death of her dog Josh in September 2010 , reportedly concluding that the dog choked to death. However, she said she became suspicious once two more of her dogs, Jackie and Pikanik, died only a month later.
"My dogs were my babies," Strain told Superior Court Judge Charles Rogers earlier this month. "Their happiness was my number one priority."
According to a veterinarian who performed necropsies on the two dogs killed in October 2010, the animals appeared to have been wearing restraining devices on their heads to prevent them from biting or barking. Land's DNA was also found under one dog's nail.
A local veterinarian, who Strain brought Jackie and Pikanik to after their deaths, said the animal's injuries were worse than ones sustained by car accidents.
"This is a particularly brutal and disturbing case of animal cruelty," said Dumanis in a media release. "Our office takes these cases very seriously and the five-year prison sentence imposed today sends a strong message that animal abusers will be held accountable for their crimes."
Earlier this month Strain told reporters that her six-month courtship with Land was waning when the dogs were killed. The pair met through mutual friends and had been living together in San Diego for a few months with Strain's dogs.