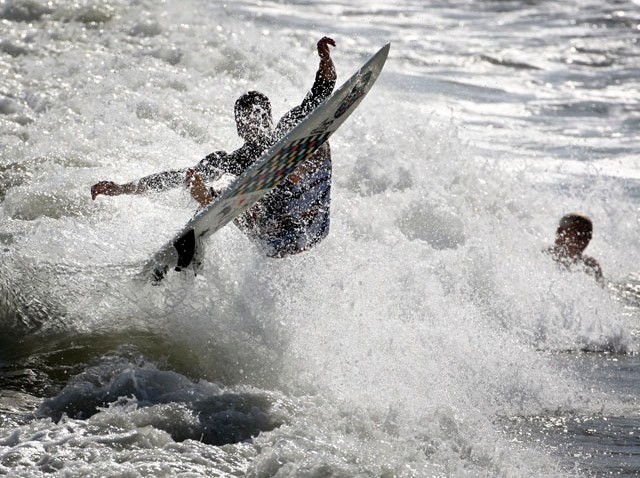 A hurricane in the Pacific has boosted waves in local waters this weekend.
Lifeguards said swells from Hurricane Celia are creating larger waves on south-facing beaches, including Wind and Sea Beach in La Jolla.
Costa Mesa resdident Matt Yount woke up at 3:30 a.m. Saturday expecting a larger surf.
"It's a hurricane and the bigger swells. It's above my head so it's gonna be good," he said, before jumping into the water.
Wind and Sea Surf Club member J.P. Marengo enjoyed the larger waves.
"It's pretty good. Usually this time of year the waves are much smaller," he said.
Marengo called the waves 'peaky' and 'challenging'.
San Diego Lifeguard Sergeant Ben Lewis expects the peak swells from Hurricane Celia to reach the San Diego coast on Sunday afternoon.
"We are anticipating some increased energy and movement (in the water) which means stronger rip currents and the possibility of more rescues," he said.
Rip currents are powerful currents that can pull people from the coast into the ocean. In March, an 18 year old was pulled out to sea by a strong rip current off Torrey Pines Beach and was never found.
Lifeguards said you'll know if you're in a rip current when you suddenly find your self in deep water and further away from the beach.
"Do your best to remain calm, swim parallel to the beach, because that will get you out of the current and onto the sandbar where the waves will help push you back on to the beach," said Lewis.