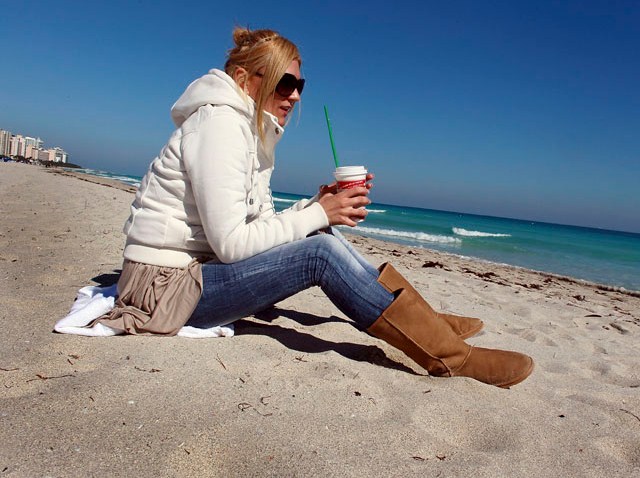 When it's windy in San Diego, it's usually warm, right?
This week, the weather has proven that to be wrong. Very wrong.
"This is unusually cold, usually when it's windy it's a Santa Ana that's warm but this is an unusually cold wind," said Pine Valley resident Sharon Heal.
San Diegans bundled up with socks, shoes, jackets, hats, scarves - even ear muffs! - as windy, cold weather swept the county Wednesday.
The high winds warnings and advisories are still in effect Thursday morning for San Diego County.
We could see gusts up to 60 mph in the mountains and the low passes according to forecaster Whitney Southwick.
On Wednesday, the highest gust recorded was 63 mph in Descanso, according to Southwick.
Temperatures will be 42 average in the mountains and low 60s in the valleys and along the coast.
Winds should calm down by Friday night, according to the National Weather Service.