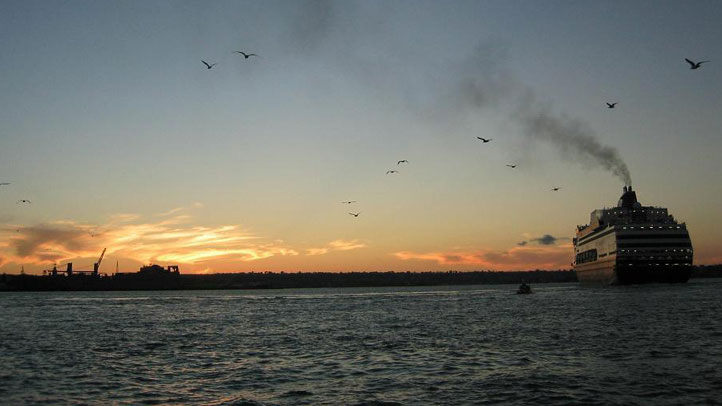 Air and surface crews searched more than 1,900 square miles for a female passenger reported missing on a cruise from Cabo San Lucas, Mexico and San Diego.
When the Celebrity cruise ship Millennium arrived in San Diego around 6:30 a.m. Tuesday it was missing one of its passengers according to FBI investigators.
The woman was last seen Monday night as the ship left Cabo San Lucas, Mexico officials said. Her brother reported seeing the woman in their cabin between 8 and 9 p.m. according to U.S. Coast Guard officials.
Celebrity Cruises said the ship's closed-circuit video shows the woman, described as in her 60s, climbing over a railing Monday night and letting go.
The company said the ship's GPS satellite marked the location where the woman went overboard.
Coast guard crews based in San Diego received the report around 1:15 p.m. Tuesday and launched an MH-60 Jayhawk helicopter from San Diego as well as a C-130 Hercules plane from Air Station Sacramento to conduct a search.
According to U.S. Coast Guard Petty Officer Henry Dunphy, air assets stood down over night except for a cutter that kept up the search overnight.
Air and surface crews searched for about 25 hours covering more than 1900 square miles.
The ship departed San Diego around 6 p.m. Tuesday according to an employee at the cruise ship terminal.
The woman's name is not being released based on the wishes of her family, officials said.
Keep up to date on breaking news: Follow us on Twitter @nbcsandiego, fan us on Facebook, sign up for our breaking news e-mail alerts or text SDBREAKING to 622339 to receive text messages for local breaking news. (Standard rates apply)