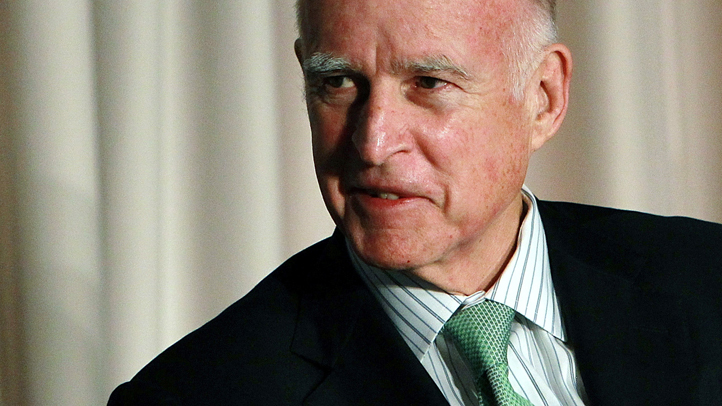 Gov. Jerry Brown is kicking off his campaign for tax increases at a Sacramento high school, saying Proposition 30 is the only way to avoid billions of dollars in cuts to schools and higher education.
The Democratic governor held a news conference Wednesday outside New Technology High School in Sacramento.
He highlighted the campaign's message that the temporary sales and income tax increases are needed to stave off deep budget cuts, which could include shortening the school year by three weeks.
Proposition 30 would raise the state sales tax by a quarter cent for four years and raise taxes on incomes over $250,000 for seven years to help close California's budget deficit.
About $6 billion in cuts will be triggered automatically if voters reject the initiative in November.
School districts in San Diego, such as Sweetwater Union High School District and San Diego Unified School District echo Brown's concerns if the tax measure isn't passed.
Sweetwater trustees told parents last week in a phone message that if the measure fails, the district will add 11 furlough days to the school year.
San Diego Unified reached an agreement with its teachers union that avoids teacher layoffs and about two weeks of added furlough days, but parts of the agreement also depend on the tax measure passing.
Meanwhile, a competing tax increase measure is also gaining momentum. Advocates of Proposition 38 sent statements to reporters Wednesday morning saying their measure would bring in more money to the state's schools, according to the Los Angeles Times.
Prop. 38 would also increase personal income taxes for 12 years. The tax would be higher for higher-income earners.
Brown is expected to visit San Diego as part of his Prop. 30 campaign tour, the LA Times reported.
Follow NBC7 for the latest news, weather, and events: iPad App | iPhone App | Android App | Facebook | Twitter | Google+ | Instagram | RSS | Text Alerts | Email Alerts
Copyright AP - Associated Press