"I'm pretty rare: a punk artist who moved into the city when it was impossible to move here," Michael Bingham, lead singer of San Francisco-based punk band Spiritual Cramp, told me over the phone earlier this week.
Bingham isn't mincing words when he calls himself a "punk artist." His band's sound encompasses just about every '70s punk band you can think of -- from the proto-punk of the Modern Lovers to the hardcore punk of Black Flag.
"We kind of have a pretty wide array of influences that we pull from. You can definitely hear the Clash and Talking Heads, Richard Hell, Iggy Pop," Bingham said.
But the band takes its name from a Christian Death song -- you know, that gothic rock band that Prayers collaborated with last year.
"We had to find our meaning in it. I wouldn't say [it means] spiritually exhausted -- more like everday exhaustion that puts you into a spiritual cramp and bruises your spirit," he said.
Spiritual Cramp just released a new EP called "Mass Hysteria," which you can listen to below.
"[The name] reminded me of a really classic punk-sounding record. It gave me the vibe that everybody's feeling right now: information flowing to and from, pandemonium; it's a really scary time. It's just mass hysteria right now," Bingham said.
The band is donating proceeds from vinyl test presses of the EP to a local San Francisco women's shelter, and considering there were 35 test presses being sold at $500 each, that's quite a generous donation being made by Bingham.
"We didn't make many of those test presses, and a lot of people reached out about getting a copy. I thought it was a funny way to put it up for sale. If anyone wanted to pay a crazy amount, then we wouldn't be making a profit off of it. It wouldn't be for greed," he said.
There's only one copy left, so if you feel so inclined, maybe you can pick it up on Friday, March 9, when Spiritual Cramp play Brick by Brick with American Nightmare.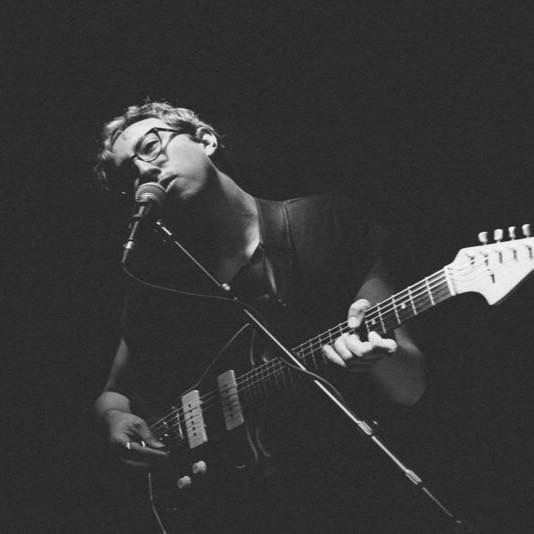 Rutger Rosenborg was almost a Stanford poet-neuroscientist before he formed Ed Ghost Tucker. Whoops. He now fronts the Lulls and makes music on his own when he's not writing. Follow his updates on Instagram and Twitter (@RArosenborg), add him on Facebook or contact him directly.