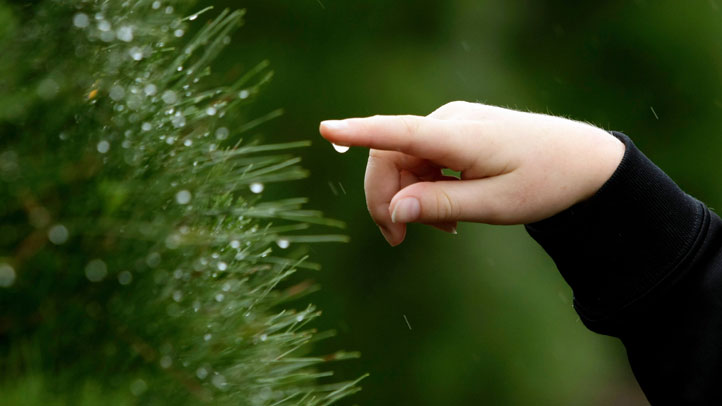 Once the Thanksgiving meal and pumpkin pie has been served, you may be ready to turn your attention to preparing for the next holiday.
For thousands of families, that will mean finding the perfect Christmas tree.
One option is to find an inexpensive tree at retail giants like IKEA, Walmart, Costco or your neighborhood home improvement store.
The Scene
Food. Fun. Lifestyle. Features. All in America's Finest City.
However, there are still local companies offering the chance for you to select a tree that meets all the qualifications for the perfect center of your Christmas holiday.
Here's a list of local Christmas tree farms and lots you'll find in San Diego County.
Family Christmas Tree Farm
Located off State Route 67 in El Cajon opens every year after Thanksgiving for the traditional tree hunt. Customers can hand pick and then hand cut the one they want to bring home. Open daily starting the Friday after Thanksgiving, 9 a.m. to 9 p.m..
Pine Tree Acres
This Ramona tree farm offers the ability to cut your own tree, purchase a potted tree or find the perfect tree already cut for your home. Open the day after Thanksgiving through December 14. Weekends offers a jump house and pictures with Santa. Hours are weekdays: Noon to 5:00 p.m. and weekends: 9:00 a.m. to 5:00 p.m.
The Julian Christmas Tree Ranch
Located at the top of the Banner Grade, along State Highway 78, less than a mile east of the historic mining town of Julian. Open Wednesday through Sunday through the weekend before Christmas.
Highland Valley Christmas Tree Farm
Located on Highland Valley Road in Ramona, customers can select their tree and have staffers cut and shake the tree before strapping it on the car for the trip home. Open Thursday – Sunday.
For those who are looking for a way to select a Christmas tree without the drive or the hike, Pinery Christmas Treeshave locations throughout San Diego County.
In Carlsbad, the staff at Wilson Family Trees offers a delivery service for those who can't haul their tree home. Open the Friday after Thanksgiving through Dec. 19, 10 a.m. to 8 p.m.
For those living in central San Diego, Mission Hills Nursery also offers delivery. Open daily 8 a.m. to 5 p.m.
Evergreen Nursery offers fresh Christmas trees at their locations in Oceanside and Carmel Valley. Hours are Monday to Saturday 7:30 a.m. to 4:30 p.m. and Sunday 9:00 a.m. to 4:30 p.m.
Purdy Tree Farms open Thanksgiving Day and offers services such as custom flocking, fire proofing and tree loading. Delivery is also offered at the Del Mar location. Hours are 9 a.m. to 9 p.m. daily.
In downtown, La Jolla and near Balboa Park shoppers can find a fresh tree at Mr. Jingle's Christmas Trees. Open daily from Thanksgiving Day to Christmas Day.
Adopt a Christmas Tree
Offers live potted trees delivered by singing elves. Customers have the option of keeping their tree and planting it in their own yard, or having it picked up and replanted somewhere in the county.