The Cardiff Kook is all dressed up again. And this time, it's to honor a local pilot who died in a November plane crash.
The notable statue in Cardiff-by-the-Sea bears the face of pilot Wayne Lewis, courtesy of a photo taped across the Kook's face. He's also holding a ping pong paddle.
A sign that reads "Wayne Lewis RIP" is plastered beneath the statue, as seen in a photo posted to the Cardiff Kook's Facebook page.
The 60-year-old pilot from Cardiff-by-the-Sea was killed alongside friend Bruce Allen Erickson on Nov. 18 at McClellan Palomar Airport in Carlsbad.
The men's helicopter spun out of control and caught fire while landing at the airport. They both died at the scene. The National Transportation Safety Board has been investigating what caused the crash.
The Cardiff statue is occasionally dressed up to memorialize current events and honor notable figures who have died.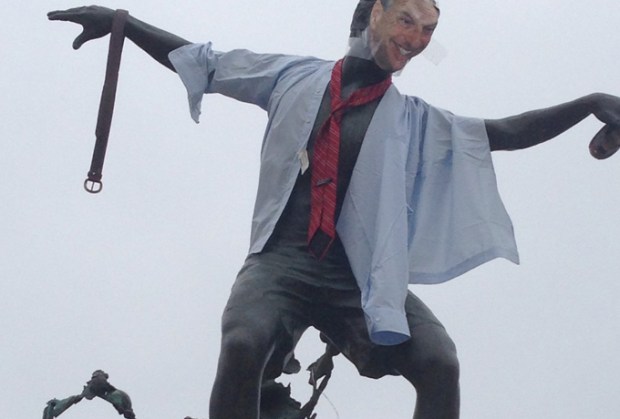 Kook Dressed Up as Mayor Bob Filner
Published at 12:09 PM PST on Jan 14, 2016 | Updated at 12:21 PM PST on Jan 14, 2016