PD: Man Beaten With Wheelchair at Motel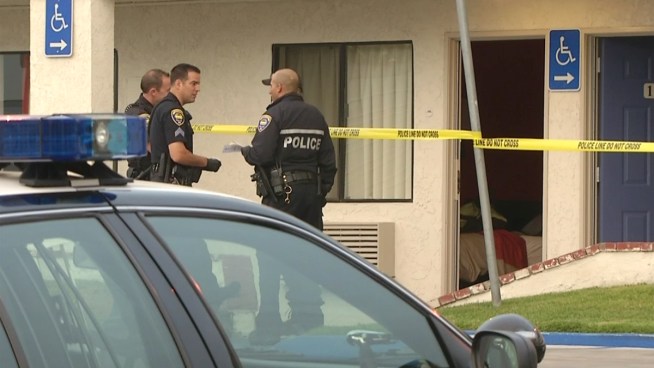 NBC 7 San Diego
Chula Vista police at the scene of a dispute that turned physical at a Motel 6. Two men were injured in the fight, including a man who was beaten with his own wheelchair, police said.
Two people were injured – including a man beaten with a wheelchair – in a dispute that turned violent at a motel in Chula Vista Wednesday morning, police confirmed.
Just after 6 a.m., Chula Vista police officers were called to a Motel 6 in the 700-block of E Street to investigate a disturbance involving three men inside a motel room – a father, his son and a friend.
According to police, the father and friend got into an argument that escalated into a physical altercation. The friend allegedly assaulted the father with a wheelchair, striking him several times on the face and body with the blunt object.
The wheelchair belonged to the father, police said, who is missing a leg. He was not in it at the time.
After that, the father allegedly grabbed a box cutter and slashed the friend, possibly in self-defense.
Both men were taken to the hospital with non-life threatening injuries. Their names were not released.
Officials remained at the motel, processing the room for evidence, following the incident.
Police said the friend was arrested for assault with a deadly weapon. At this time, the father is not facing any charges. It is unclear what the men were arguing when things turned physical.