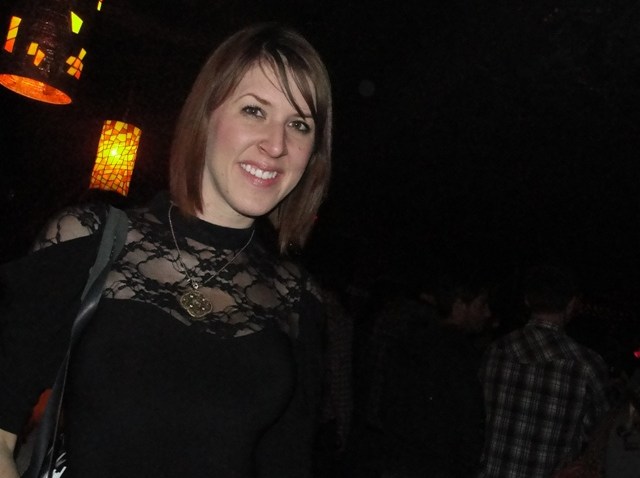 After several days of being closed, the Casbah is back open and kicks off their 22nd anniversary month with a local show. The whole month will be dedicated to great shows, with representation of San Diego's past, present and future. There still aren't a lot of touring bands coming through town just yet, but it's your time to experiment with your local scene. Analog Bar just started booking live music on Wednesday nights, so you can enjoy two sets by local songstress Gayle Skidmore, or head up to Che Cafe to see some of San Diego's young talents take the stage. There's indie, rock, blues and jazz tonight, so find your preference and get out on the town.
Wednesday, Jan. 5:
Squirrely Arts, Starcrossed, Antiquark @ Casbah
Long Live the Smoking Gun, Tron Wayne, Full Revolution @ Soda Bar
Gayle Skidmore @ Analog Bar
Meseta, Tan Sister Radio, Hail the Sun, Siren Sunrise @ Che Cafe
Perfect Blue, Evervess @ Tin Can
Adams & Eves, Logan Greene and the Bricks, Andrew Jemsek @ Park Gallery
New Acoustic Generation, featuring Michael Tiernan, Derren Raser, Justin Froese @ Belly Up
Melissa Morgan, featuring Gilbert Castellanos @ Anthology
Reply All: Jazz @ The Loft
Kill the Keg, featuring the Strikers, Dead Ghost, Desecrated Throne @ Brick By Brick
Red Light Mind, Morning Alive, Myazmic @ The Office
El Monte Slim @ Riviera Supper Club
Vanessa Vasquez, Lisa Olsen, Rob Deez @ Lestat's
Londons Falling, the Getdown, News From the Front, Hat Trick @ Ruby Room
Safety Orange @ Hennessey's Gaslamp
The Sound Doctors @ Humphreys Backstage Live
Club Kingston, featuring Nano Bravo and the Mad Lions, Mykol Orthodox, DJ Carlos Culture @ Winston's
Acoustic Fooks @ Dublin Square
Red Lane @ Coyote Bar & Grill
Gilbert Castellanos with the New Latin Jazz Quintet, Rob Thorsen @ El Camino
Wednesday Night Shakedown @ Henry's Pub
Frankie -Dee & Funk-Natra @ The Kraken
Knight Vision @ Club Kadan
Sue Palmer @ Croce's
Firehouse Swing Night @ Queen Bee's
Rosemary Bystrak writes about the San Diego music scene, events, and sometimes whatever creeps into her head on her music blog San Diego: Dialed In. Check it for even more listings. She also provides social media content for the Casbah. Follow her updates at twitter.com/sddialedin or submit your music listings.