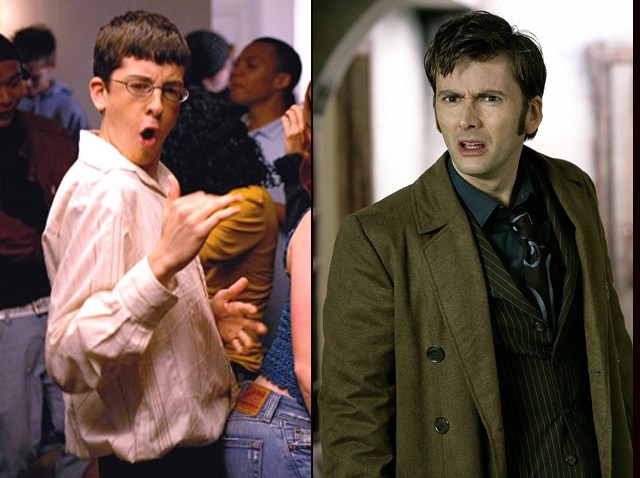 The remake of the '80s vampire shlock-fest "Fright Night" continues to compile an increasingly impressive cast, with Christopher Mintz-Plasse and David Tennant hopping on board.
The new "Fright Night" will star Anton Yelchin as Charlie, a Las Vegas teen who comes to suspect that his next-door neighbor, played by Colin Farrell, is a vampire. Toni Collette plays Yelchin's mom, who falls under Farrell's spell.
Mintz-Plasse has been cast as Evil Ed, Charlie's best friend who joins the vampires when he feels that Charlie has forsaken him, reported Heat Vision. After launching a successful career as an affable doofus/nerd/underdog, this marks Mintz-Plasse's second turn as a bad guy, the first coming as Red Mist in this year's over-hyped, underseen "Kick Ass."
Tennant, best known for playing Dr. Who in the BBC series, will fill the role of Peter Vincent, originally played by Roddy McDowall. But instead of being the host of a late-night horror show, Vincent is a local magician who claims to be an expert in all things vampire.
We were left scratching our heads when news of this project first broke, we remember the original as a dopey, hackneyed piece of nonsense. But with the cast so far assembled, Craig Gillespie ("Lars and the Real Girl") directing and "Buffy" alum Marti Noxon handling the script, it's going to be awfully hard to ignore this film.