Commander Willis E. (Bill) Hardy doesn't see himself as a hero. Dozens of people who showed up at McP's in Coronado to get an autograph, a photo and shake the hand of the 97-year-old World War II vet might disagree.
The Naval aviator shot down five kamikaze pilots on April 6, 1945 making him an "ace in a day."
"I don't think a hero has anything to do [with it]," he replied when asked about people referring to him that way. "It's just a day's work when you're doing it every day. There's no 'hero' to it."
Despite his modesty, Hardy remembers that April day with perfect clarity.
"They briefed us in the morning before we left the carrier that a thousand kamikazes were going to come down that day. 400 of the suicide pilots came down in groups from the main land to Okinawa," he told NBC 7. "And so we got down low and flew up behind them and I told my wing man don't fire till I fire cause we don't want to get in a tussle so we pulled up underneath them and right behind them gave [the trigger] a squeeze, both their landing gear went down."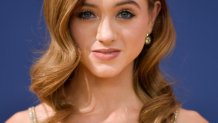 Commander Hardy said shooting down the planes was the easy part.
"Shooting down the five was a piece of cake, but finding the way back to your carrier, which is 150 miles away when you only have 50 gallons of gas left," he explained, "that was the hard part."
He said what his misses the most about his time in the Navy was the challenge.
"I just miss the challenge," he said. "It was a challenge every day to shoot the other guy and not get shot yourself, so I spent four and a half months in combat never got a hole in my airplane because I saw them fist and got them and they never got me.
Hardy also took part in two Tokyo strikes, the Iwo Jima invasion and the Okinawa campaign.
While in Okinawa Hardy was stationed on the USS Hornet.
The event was organized by the "The World War II History Project" group, a nonprofit organization dedicated to preserving the personal stories of WWII veterans.