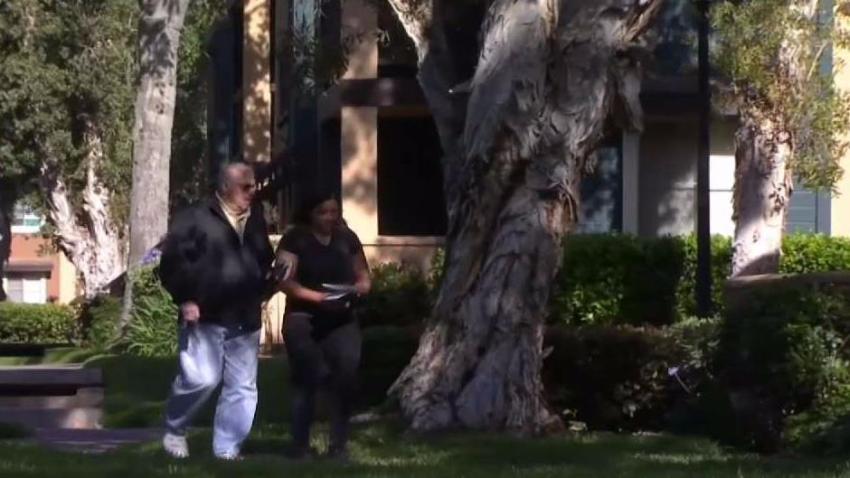 A woman is in custody Sunday after a bizarre kidnapping attempt in Chula Vista that was initially thought to be connected to the shooting incident in downtown San Diego.
Police responded around 10:50 a.m. when a man called to report his ex-girlfriend struck him in the head with a teapot, suffocated him with a towel and tried to kidnap him at gunpoint, Chula Vista Police Department (CVPD) Lt. Dan Peak said.
Police said the man was able to fend off the suspect, identified as Cloe Williams, 36, and the two wrestled over the gun. He sustained minor injuries from the assault, Peak said.
Williams got back the gun and fled the scene in her car, a Kia Optima, before officers arrived on the scene, Peak said.
The victim told responding officers Williams was homeless and was on her way to the dog park in Ocean beach to kill herself, Peak said.
At around 11 a.m., CVPD alerted the San Diego Police Department that Williams, who was considered armed and suicidal, was heading into its jurisdiction.
Williams' physical description and the car she was driving matched the description of the car and the suspect in the downtown San Diego shooting incident, causing officials to initially believed the two incidents were related.
Adding to the confusion, Williams has the same last name as the suspect in the downtown incident.
Around 4:30 p.m., Williams called the Riverside County Sheriff's Office (RSO) to report that she was suicidal, Peak said. Deputies there located the Williams in Temecula and took her into custody, he said.
Williams was booked on multiple charges, including kidnapping and felony domestic violence.