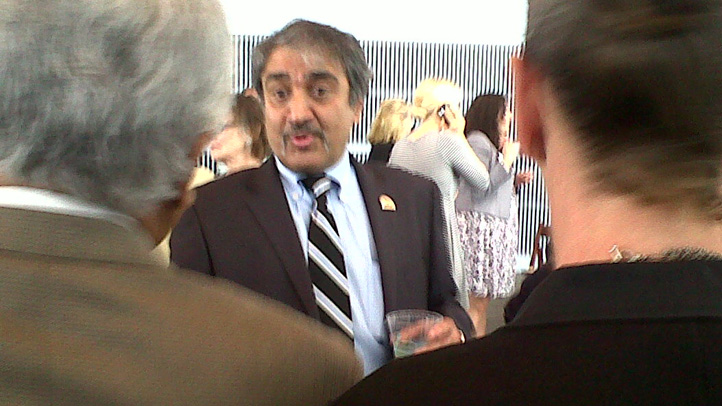 UCSD is welcoming a new chancellor Thursday, but not without some controversy.
Pradeep K. Khosla will replace Chancellor Marye Anne Fox this summer. She is stepping down after eight years.
A welcoming ceremony for Khosla was held Thursday on the campus' Great Hall.
His salary is getting some attention before he starts his first day of work. Khosla's annual salary will be a little more than $411,000 -- about 5 percent more than Fox made.
Regents approved the salary for the former dean of Carnegie Mellon University's College of Engineering on Wednesday.
He will also receive an annual auto allowance of $8,916, as well as a house near campus where he can host fundraising events. He will receive a relocation allowance of $25,693, according to a statement from a UC spokesperson.
This comes at a time when the board may need to consider raising tuition by 6 percent this fall.
In response, university spokesperson Steve Montiel said Kholsa's salary a modest difference from Fox's, espcially when you consider where the money comes from.
"The different between his salary and Chancellor Fox's salary is that his state will be covered by non-state sources," Montiel said. "That might include auxilary funds, self-supporting services, private donations, it's really a modest amount, the difference between his salary and Chancellor Fox -- who hasn't had a pay raise in nearly five years."
The university system's president echoed Montiel's belief that Kholsa is worth the extra cash.
"We need strong leadership to maintain [UCSD's] excellence and public service," said UC President Mark Yudof in a statement, "and we're fortunate that Pradeep Khosla will steer this great institution, especially during these challenging times."

Follow NBCSanDiego for the latest news, weather, and events: iPad App | iPhone App | Android App | Facebook | Twitter | Google+ | Instagram | RSS | Text Alerts | Email Alerts