Balboa Park placed second on Thrillist magazine's list of the 15 Best City Parks in America.
Thrillist, which bills itself as a leading men's lifestyle brand, picked Balboa because of the sheer number of museums, the Zoo and opportunities for hiking.
"It's a bit unreal how much ground this park covers with arts and culture attractions," Thrillist said of the Park.
The magazine also cited the Zoo's pandas, Spanish Colonial Revival architecture, the Japanese Friendship Garden and WorldBeat Center as reasons for the ranking.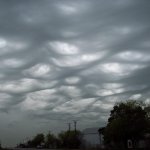 Forest Park in Saint Louis, Missouri won the top spot. Other parks on the list included (in order), LA's Griffith Park, Beacon Food Forest in Seattle, Golden Gate Park in San Francisco, Prospect Park in New York City, Falls Park in South Dakota, New Orleans' City Park, Arnold Arboretum in Boston, Baltimore's Patterson Park, Humboldt Park in Chicago, Schenley Park in Pittsburgh, Portland's Forest Park, Encanto Park in Phoenix and Forsyth Park in Savannah, Georgia.
Balboa Park received a "Great Places Award" last fall from the American Planning Association, one of six parks highlighted by the association.
The park recently celebrated its centennial of the Panama-California Exposition in 1915 and the San Diego Zoo is celebrating its centennial this year.