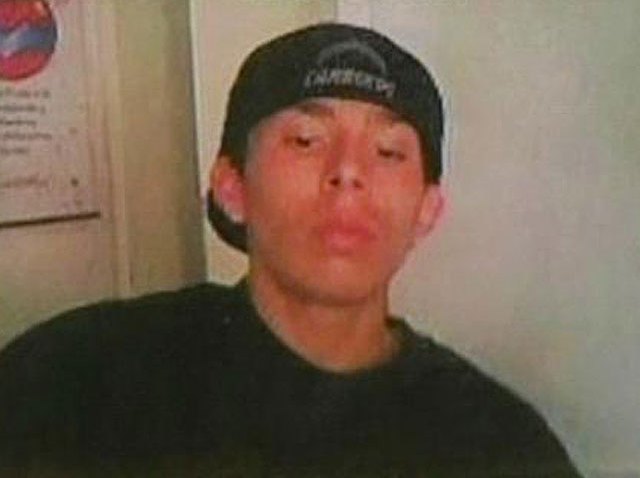 Vista High School junior Gerardo Chacon jumped into a Ford Mustang driven by a friend and headed home early Sunday morning. That ride would end in a deadly crash just a block from Chacon's home.
The Mustang smashed through a bus stop shelter and rolled on East Vista Way near Gopher Canyon Road, according to the California Highway Patrol.
The driver, 20-year-old Reyes Miranda of Oceanside, was under the influence police said. Miranda was injured in the crash but Chacon, 17, wasn't wearing a seatbelt. He was partially thrown from the car and died instantly.
On Monday morning, Chacon's family members visited the accident scene to create a memorial and leave flowers.
For Gerardo's mother, Veronica Chacon, the visit was overwhelming. At first, she couldn't bring herself to look at the spot where her son's life ended.
The family recently relocated to the area from Orange County and remembered Gerardo as a teenager who loved skateboarding, soccer and hanging out with his friends.
He was always smiling said his older sister Yesica Chacon, 19. "Never saw him with a frown on his face," she said.
"He was a good brother and son," said his younger sister, Araceli. "He always played with me and took care of me and I will miss him," said 12-year old Araceli Chacon. "I hope he is in a better place."
Be close to your children, said Gerardo's father. The Chacon family is hopeful people will learn from their loss -- so others don't have to suffer this way.
For students at Vista High School, the loss is a difficult one. Administrators set up grief counseling for students Monday. "We're a family. School is a family," said Vista High School principal Larry White.
Chacon is the fourth North County teenager to die in traffic accidents in the last two months.
In September, 17-year old Michael Pyper of Vista was killed in a rollover crash after leaving a football game at Rancho Buena Vista High School. Pyper lost control on Lake Boulevard at Ridge Road in Oceanside and hit several trees. Pyper wasn't wearing a seatbelt and flew out of the windshield.
On October 4, 17-year old Alex Capozza, a student at Torrey Pines high school was killed in a roll-over crash in Rancho Santa Fe. Capozza was in the rear passenger seat and not wearing a seat belt at the time of the crash.
Then, two weeks ago, William Wardrip, a 16-year-old student at Santa Fe Christian High, was in a car with four other teens in Fairbanks Ranch when the car went off the roadway at a curve. Wardrip wasn't wearing his seatbelt and died at the scene.
"As young people we think we're invincible and we don't realize how vulnerable we can be," said White. The school is preparing to use this tragedy and the other recent accidents in the future to hopefully teach students about decision making.
"Just don't drink and drive," said Chacon's 12-year old sister Araceli. "Put your seatbelt on because you don't want any of this to happen anymore."
The driver, Reyes Miranda, was taken to Palomar Medical Center. The CHP says once Miranda is released from the hospital -- he'll be taken to the Vista jail. He faces charges of vehicular manslaughter and drunk driving.