A boxing and MMA coach wanted in connection with a homicide has been active on Facebook, San Diego police confirm.
Ernesto Castellanos, 41, is wanted by San Diego police who are investigating the shooting death of a man whose body was found behind a Midway District gym.

Alexander Mazin, 27, suffered gunshot wounds to his upper torso, according to homicide investigators.
They launched a search for Castellanos after Mazin's body was discovered behind the 24-Hour Fitness on Midway Drive and Kemper Street on Feb. 28.
Crime Stoppers is also offering up to a $1,000 reward for information in the case.
Mazin's family is offering an $8,000 reward for information leading to the arrest of the killer.

San Diego Police Department (SDPD) homicide detectives determined that Castellanos, a boxing and mixed martial arts coach well known in the community, shot Mazin and fled the scene.
Police say Castellanos knew the victim but police won't elaborate on the relationship more than saying the connection was the mother of Castellanos' children.
SDPD homicide investigators confirmed to NBC 7 that Castellanos has been active on social media. A recent post was added on March 26.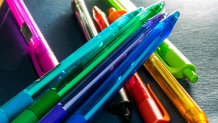 They say they believe he is in Mexico which could create extradition challenges that will have to be worked out with the help of the San Diego County District Attorney's Office, SDPD officials said.
The department is asking anyone with information regarding Castellanos' location to contact the Homicide Unit at (619) 531-2293 or Crime Stoppers at (888) 580-8477.