Los Angeles police officials announced Monday the search for Northridge kidnapping suspect Tobias Summers has expanded to San Diego.
Investigators confirmed one person has been arrested in the case of a kidnapped 10-year-old Northridge girl, who turned up barefoot and wounded in Woodland Hills late last month.

LAPD said the subject under arrest is not the man police identified as the primary suspect -- Tobias Dustin Summers.
The case involves a 10-year-old girl who was kidnapped from her home March 27 between 1 a.m. and 3:30 a.m. She was taken to several locations in the San Fernando Valley before being dropped off in Woodland Hills.
The victim told police that two men took her from her bedroom.

She walked about a mile to a Starbucks where a passerby recognized her from media reports and alerted police. She was found barefoot and with bruises and cuts on her face at 3 p.m. the same day she went missing, police said.
Police announced last week that Summers, who has a lengthy criminal history dating back to 2002 including arrests for assault and battery, and kidnapping, was the primary suspect in the case.
LAPD Commander Andrew Smith said Monday that Summers may be hiding in the San Diego area, "and he may have shaved his head to alter his appearance."
Summers was released from prison in July 2012 under California's AB 109, an initiative aimed at easing prison overcrowding and was on "post-supervised release," according to police.

Probation officials believe the 30-year-old is a transient known to frequent the North Hollywood and Devonshire areas.
"The information on him being in San Diego is very new," said Smith, adding that detectives are still working to verify the lead.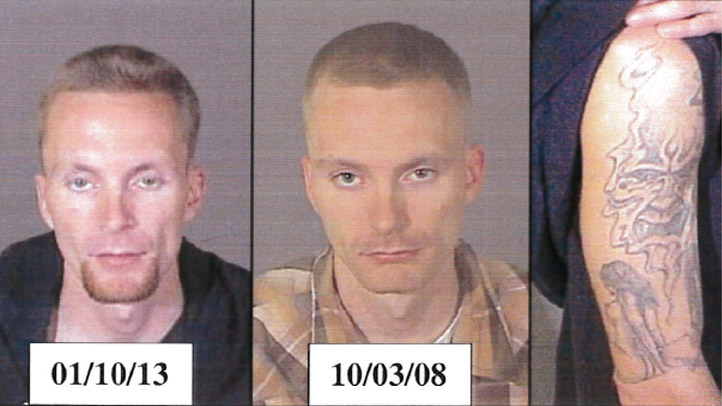 Summers is about 6 feet tall, 160 pounds, with blue eyes and has been known to wear his blond hair cropped however, authorities believe he has since shaved his head.
He is not a registered sex offender and authorities said there is no indication at this time that the victim or her family knows the suspect.
Anyone who spots Summers is asked to call 911.