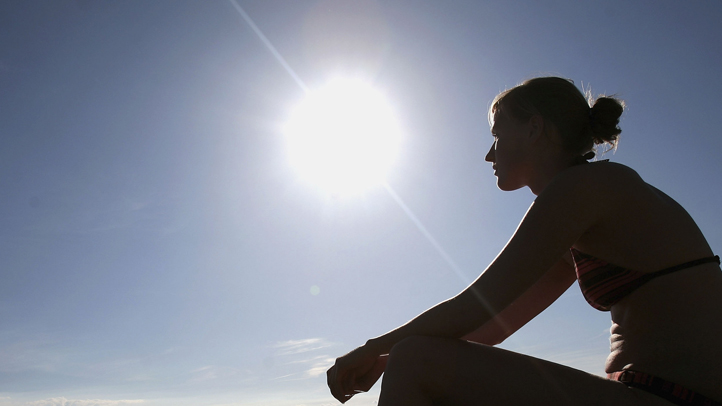 Santa Ana conditions, those very dry winds known to create hazardous fire conditions and intensify allergies, have arrived in San Diego this week.
While winds will seem light in most areas, canyons and the northern mountains could see 30 to 40 mile per hour gusts coming from the northeast Meteorologist Alex Tardy of the National Weather Service said.
The heat expected will have many San Diegans pulling out their flip flops, shorts and sundresses. A high of 85 degrees is expected along the beaches with lots of sunshine according to meterologist Jodi Kodesh.
Inland areas of San Diego count see temperatures in the 95 to 100 range.
On Tuesday, San Diego Mayor Jerry Sanders warned residents of the potentially "explosive" conditions and reminded all San Diegans to take the necessary precautions to remain safe.
It was late October 2007 when wildfires burned throughout San Diego causing 500,000 to evacuate their homes.
The Witch, Guejito and Rice Fires burned more than 350,000 acres in the north and northeast section of San Diego, costing taxpayers nearly $20 million to fight.
The Witch Fire was the second biggest ever in the county, exceeded only by the Cedar Fire in 2003, which is the biggest fire in California's history.
What started as a 20-acre fire in the East County ended up burning more than 280,000 acres. Fifteen people died in the fire. Scripps Ranch and Rancho Bernardo were two communities that saw the most damage.