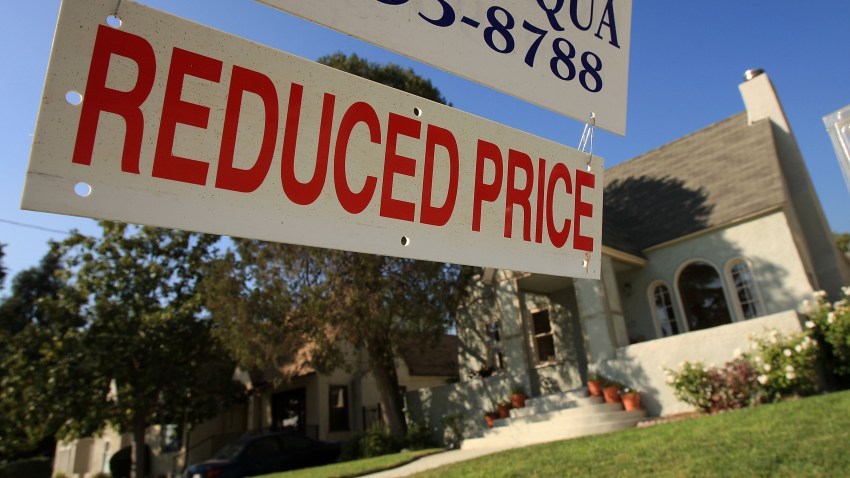 Results of August sales are bittersweet for homeowners. Despite a small rise in sales of previously occupied homes, the month ended as the second worst in overall sales in more than a decade.
Potential buyers are still nervous, according Eric Matz, a real estate agent with Coldwell Banker in the San Diego area.
"Nobody wants to see their investment go down after they buy it," Matz said. "It's as tough as I've ever seen it."
Sales rose 7.6 percent in August from July to a seasonally adjusted annual rate of 4.13 million, the National Association of Realtors said Thursday.
Sales were down 19 percent from the same month a year earlier.
July was the worst month for sales in 15 years. That was unchanged by the slightly upward revision to a pace of 3.84 million.
High unemployment and a record number of foreclosures have kept the economy from gaining strength since the recession ended. Those factors have also deterred many people from buying homes.
The housing industry received a boost this spring when the government offered home-buying tax credits. But it has struggled since those expired in April.
Low prices and the cheapest mortgage rates in decades haven't been enough to lift the housing market. On Thursday, mortgage buyer Freddie Mac said the average rate on a 30-year fixed mortgage was unchanged at 4.37 percent. Earlier this month, the rate dipped to 4.32 percent, which was the lowest level on records dating back to 1971.
Homebuilders, who normally power economic recoveries, have kept construction low rather than try to compete with all the unsold properties. With nearly 4 million homes on the market, it would take about a year to exhaust that supply at the current sales pace.
About 2.5 million homes have been lost to foreclosure since the recession started in December 2007, according to RealtyTrac Inc. And another 3.3 million homes could be lost to foreclosure or distressed sale over the next four years, according to Moody's Analytics.
Sales grew last month across the country. They rose by nearly 14 percent from a month earlier in the West, 8 percent in the Northeast and 5 percent in the Midwest and South.

Copyright AP - Associated Press