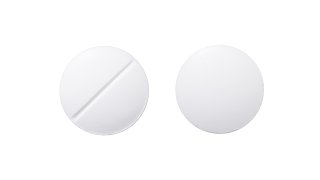 A San Diego man who sold a fentanyl-laced pill to a 15-year-old Coronado High School sophomore, leading to the teen's death, was sentenced Tuesday to more than 13 years in prison.
Kaylar Junior Tawan Beltranlap, 21, pleaded guilty last July to a federal distribution of fentanyl count for selling a counterfeit oxycodone pill that led to the May 12, 2021, death of Clark Jackson Salveron.
Learn more about the impact of the fentanyl crisis on local communities in NBC 7's in-depth project "Poison Pill: San Diego's Battle With the Fentanyl Crisis." Watch here.
That day, police and paramedics responding to a 911 call found the teen dead in his Coronado bedroom. His death was the result of "acute fentanyl intoxication," according to the county medical examiner's office.
"Drug dealers are using social media to target kids," said DEA Special Agent in Charge Shelly Howe. "Parents, be vigilant about checking your children's social media, it may save their life. For additional information visit https://www.dea.gov/onepill for resources on fake pills and fentanyl."
According to a prosecution sentencing memorandum, a friend of Beltranlap's warned him two weeks before Salveron died to avoid "percs" because someone they knew had overdosed. Beltranlap told his friend he wouldn't use "percs," just sell them, the memorandum states.
The U.S. Attorney's Office said that, during the sale to Salveron, Beltranlap warned him to take only half of the pill because it was "strong as hell."
"The messages between the two showed that the night before the victim's death, Salveron and Beltranlap discussed the purchase of 'percs,' " prosecutors said in a news release sent out Tuesday afternoon.
After the fatal overdose, investigators found a laptop in the boy's room still logged into Instagram in the middle of a DM conversation with a user named "chefkaylar." Police trace the account to Beltranlap and his San Diego address.
On Instagram on the morning of May 13, police posed as Salveron to message Beltranlap and arrange to purchase five more pills.
As Beltranlap left his home, he was arrested. Prosecutors say he was found with five pills, which were also laced with fentanyl. Additional pills were found beneath a floorboard in his home.
In the government's sentencing memo, his mother described her loss.
"I will never recover from my oldest son being poisoned and taken from me," his mother is quoted as saying in the news release. "Clark had a full life to live and now it's gone. I will never see my son graduate high school, go to college, get married and have grandchildren."
Beltranlap could have faced as much as 20 years in prison, the maximum penalty for a federal count of distributing fentanyl.
Copyright CNS - City News Service