A former hospital campus on the edge of downtown Escondido may be transformed into a condominium and apartment project that proponents hope would help invigorate the city's urban core.
Integral Communities tentatively plans to build a 450-unit apartment and condominium project on the 14-acre site of the former Palomar Health hospital campus at 555 E. Valley Parkway.
"Overall, it's going to bring hundreds of new people living just a few steps from Grand Avenue, which is great for the businesses down there and everybody's really excited to have that urban living in downtown Escondido," said Michelle Geller, city economic development manager.
Lined with retail shops, restaurants and a variety of small businesses, Grand Avenue is the main street through downtown Escondido.
City Wants Project to Be Bigger
Pending City Council approval, the project — dubbed Palomar Heights — would be about half rental apartments and half for-sale condominiums, said Ninia Hammond, project manager for Integral Communities.
"We're working with the City Council and the planning staff to refine it," Hammond said.
The city would like the Integral Communities project to be bigger.
"Our zoning down there allows for much higher density," Geller said.
Zoning for the site would allow more a project, more than twice the size proposed by Integral Communities.
The problem in building bigger is that construction costs would be higher on a bigger project, which could require underground parking and concrete and steel construction instead of wood frame, Hammond said.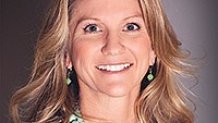 Development Challenges
"Then you get challenged with financing the project and selling and leasing the project for more than it costs to build," Hammond said. "That's the challenge that we face as developers, construction costs have gotten so high."
First opened in 1954, the campus includes the six-story original structure and the nine-story McLeod Tower that was added in 1974.
"There's a ton of history on that site," Hammond said. "Everybody's invested in a hospital in a sense. It's, 'Oh, my children were born there,' or, 'I was born there,' or 'I visited my grandmother there.'"
Integral Communities is cognizant of that history as it refines plans for the project, Hammond said.
Most of the hospital functions were moved in 2012 when Palomar Health District opened the $956 million Palomar Medical Center to the west of downtown Escondido at 2185 Citracado Parkway.
"There's still an operating cafeteria, there's still some services there," Hammond said.
Those services are expected to be relocated by the end of the year, she said, and plans call for the old hospital buildings to be razed to make way for the new project.
Integral agreed in 2018 to buy the property for $18 million, with the property turned over to Integral in early 2019.
Ideally, construction would start in early 2020 and take three to four years to complete, "depending on market conditions," Hammond said.
The hospital site covers 13 acres on the east side of East Valley Parkway and one acre on the west side, Hammond said.
European Lifestyle
"The location is definitely the most exciting part," Hammond said. "It's a gateway site to downtown Escondido."
Coupled with other residential projects planned in the vicinity of downtown, the redevelopment of the hospital site would provide a welcome pool of new customers, said Alex MacLachlan, president of the Escondido Downtown Business Association.
"We're extremely excited about what could come as the end result where you have a very European lifestyle where people are living right behind and right next to a historic downtown where you know the local baker and you go to the local coffee shop and the privately owned bank on the corner," MacLachlan said. "We're doing pretty well but we always seem to be coming up a little bit short of our potential."
Built on a hill, the hospital has been a focal point for the surrounding area and MacLachlan said whatever replaces it should be a focal point as well.
"I think the city and everyone is quietly looking for a home run," MacLachlan said.
Although downtown Escondido would be the primary beneficiary from having a new residential development on its doorstep, "We also see an economic benefit for other areas of the city, including East and West Valley Parkway, the Westfield Mall and the California Center for the Arts, Escondido," said Escondido Chamber of Commerce CEO Rorie Johnson.
In addition to the hospital site, Integral Communities is developing the old police station property at 700 W. Grand Ave.
"We're really excited about the opportunity to advance both ends of the (downtown) corridor," Hammond said.
Integral's Work
Headquartered in Newport Beach, Integral Communities has San Diego County offices in Encinitas.
The company's projects include the 370-apartment Palomar Station in San Marcos, the 294-apartment Nineteen01 in Santa Ana, the 300-apartment The Mark in Santa Ana, and the master-planned communities of Gateway Station in Newark, Greenbriar in Sacramento and Tracy Hills near the city of Tracy.
Additional stories from the San Diego Business Journal are available here. Sign up for their free daily email newsletter.