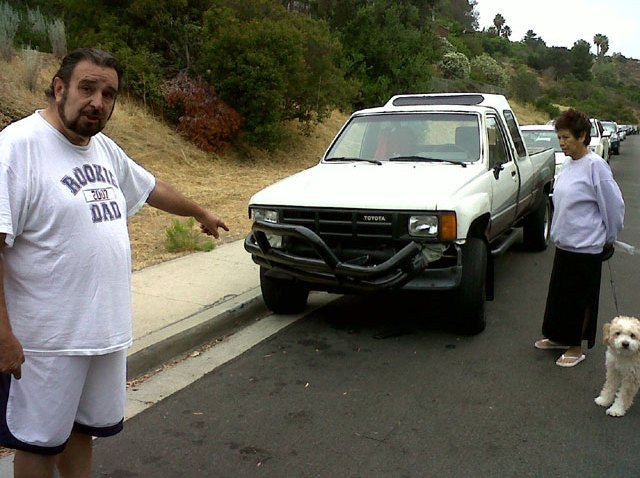 Half a dozen parked cars were smashed by a hit and run driver in Rancho Penasquitos early Wednesday.
The suspect sideswiped the cars, shearing off the side-view mirrors of a few vehicles and leaving dents and scratches along the left hand side.
The damage happened just before 2 a.m. along the 9900 block of Paseo Montril, a main street south of Rancho Penasquitos Blvd.
According to resident Brita Miller, a man driving a red pickup truck did the damage then jumped out of his car and took off running. Miller said the driver lost his front tire under the first car he hit and then careened into the other cars with his axle dragging.
The truck came to rest almost in front of her house on Paseo Montril. She walked outside and saw the man hanging out near the street and asked him if he was okay. He looked at her and then ran off.
He didn't appear to be seriously injured and was able to run in a really straight line, according to Miller.
More than an hour after the hit and run police took the man into custody.
Officers tried to contact the owners of the cars but had to leave notes on the windshield of several cars alerting drivers to what happened.
There are several large apartment complexes along this road. We can only imagine this will come as quite a surprise for the people who are yet to discover what's happened here overnight.

Get Breaking SMS Alerts: Be the first to know when news breaks:
Text SDBREAKING to 622339