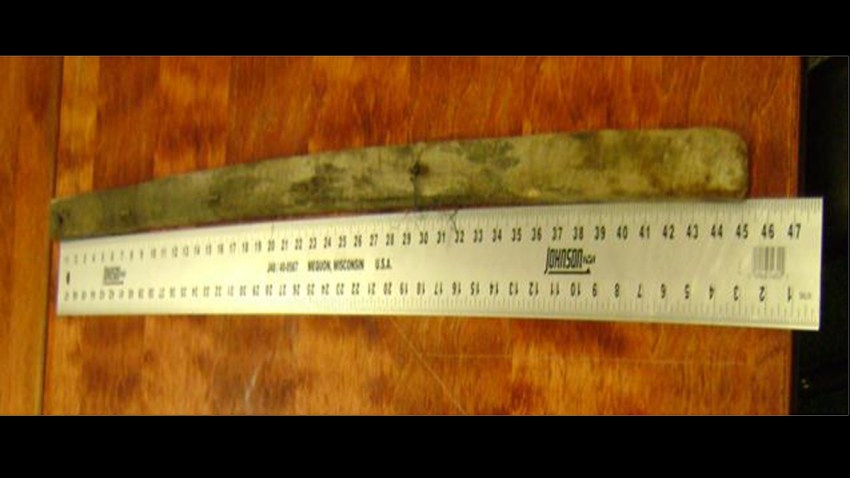 Two illegal immigrants were arrested in south San Diego after one of the men allegedly used a 45-inch stake as a weapon against a U.S. Border Patrol agent, officials said.
The incident happened Tuesday morning around 6:30 a.m.in Otay Mesa, near the Otay Mesa Port of Entry by the U.S-Mexico border.
Agents became suspicious of some activity in a parking lot and attempted to detain two men for questioning. The Border Patrol says the agents saw the men jump out of a row of bushes and run toward a warehouse parking lot. One man was carrying a large, wooden stake.
The agents ordered the men to stop running. One man complied, but the other took off, with the stake still in hand.
Officials said one of the agents chased the man and, as they rounded the corner of the warehouse, the man allegedly swung the 45-inch weapon at the agent.
The agent dodged the stake, drew his service weapon and ordered the man to put down the stake and stop. The man continued to run. At that point, the agent tackled him to the ground.
Officials said the man fought back, kicking the agent with both feet, striking him on the face with his foot. The suspect then ran toward an open field, stopped, turned and allegedly swung on the agent again, this time with closed fists.
A nearby Border Patrol agent witnessed the chase and radioed for backup. An agent on an ATV tracked down the suspect and maneuvered himself in front of the man to cut off his escape route.
Trapped between two agents, the man finally gave up the foot pursuit. He was arrested on the spot.
Border Patrol officials said both men were in the U.S. illegally. The man who fled was turned over to the Department of Homeland Security and is now facing prosecution for illegal entry and assault on a federal agent. The other suspect was returned to Mexico, officials said.