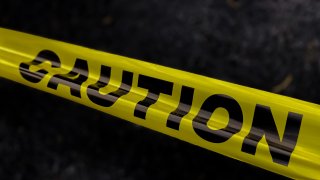 A suspected DUI driver was arrested overnight after police say he drove on the wrong side of the freeway in Ocean Beach and crashed head-on into another vehicle, killing that driver.
The California Highway Patrol (CHP) said the crash was reported just before 11:30 p.m. when a 24-year-old man from Sacramento in a Subaru Outback traveled on the wrong way of westbound Interstate 8. That driver collided with a Toyota Camry that was driven by a 54-year-old San Diego woman.
Authorities said the woman died at the scene due to her injuries and the wrong-way driver was hospitalized for major injuries he sustained. He was later arrested for suspicion of DUI, CHP added.
The names of the two drivers involved in the collision were not released.
The fatal crash shut down westbound lanes of I-8 just east of Sunset Cliffs for several hours. All lanes were reopened by 4 a.m.