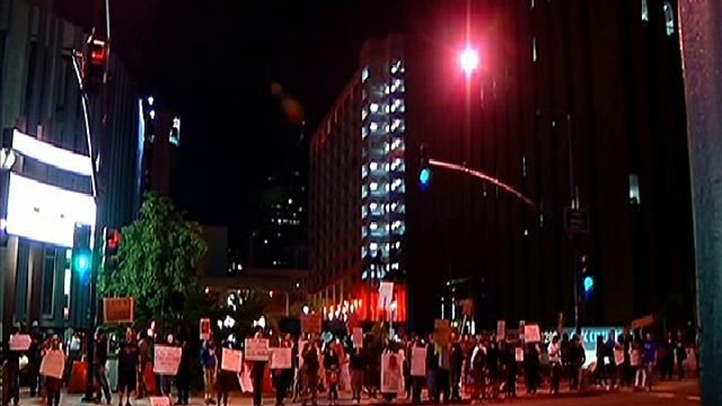 Four arrests were made at the Occupy San Diego demonstration between Wednesday night and Thursday morning, according to San Diego police.
According to SDPD officer Frank Cali, three arrests were made for illegal lodging and another was made for delaying and resisting an officer.
Though Occupy San Diego has had over an estimated 100 related arrests not all of the incidents end with formal charges.
According to the San Diego City Attorney's office, of all the arrests made at Occupy San Diego, only 29 resulted in formal charges.
The four arrests come as some of the Occupy SD members have taken the movement outside the Civic Center.
On Dec. 18 a group calling themselves Women Occupy San Diego gathered for a demonstration at Mission Valley mall.
Days earlier, protesters took part in a larger movement targeting ports on Dec. 12.
The local Occupy movement began on Oct. 13 with a march through downtown.
They set up a tent city in Civic Center Plaza for several weeks before police moved in and removed the tents citing violations of city codes and state laws.