What to Know
A McLaren was traveling southbound on the northbound I-805 HOV lane in excess of 100 miles per hour and slammed into an SUV.
Three people died and eight people were injured in the crash that happened near the Governor Drive exit at 4:30 p.m.
A family therapist who worked with abused children and her 12-year-old daughter were killed in the crash.
The San Diego teenager who drove head-on into oncoming traffic and died in a fiery crash on the crowded highway did not attempt to avoid the collision, according to the official autopsy report released Friday.
Trevor Heitmann, 18, died on August 23 of multiple blunt force injuries when his McLaren collided with another vehicle driving in the opposite direction in the HOV lane of Interstate 805.
Video of the impact examined by the California Highway Patrol showed Heitmann did not appear to swerve out of the path of the other vehicle, according to the autopsy.
CHP investigators believe Heitmann drove into traffic using the Carrol Canyon Road direct access ramp.
They estimate he reached speeds over 100 mph before colliding with a Hyundai SUV near Governor Drive, killing a 42-year-old mother and her 12-year-old daughter, and himself.
There were no alcohol or drugs detected in Heitmann's system at the time of his death and there was no history of depression or mental illness, according to the report.
No suicide notes were found.
NBC 7 has reported previously that San Diego police were warned of Heitmann's erratic behavior hours before the deadly crash.
Police dispatch logs obtained by NBC 7 Investigates reveal a family friend of the driver told police that 18-year-old Trevor Heitmann was "screaming, paranoid and delusional" and had "threatened to harm his mom" at the Heitmann family home in Carmel Valley.
Heitmann's parents told investigators that their son's behavior changed in the days leading up to the incident.
When he admitted on Aug. 21 to driving the McLaren at 150 mph in a 25 mph zone, his father asked him what he thought may happen to him if the police ever caught him doing that.
The 18-year-old told his parents "neither police nor their bullets could hurt him," according to the San Diego County Medical Examiner's report.
On the day of the collision, Heitmann's parents used their vehicle to block the McLaren so their son could not drive it, the report states.
However, Heitmann rammed his father's car and managed to get the McLaren out of the driveway, according to officials.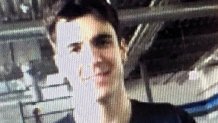 Heitmann operated a Youtube channel where he discussed virtual gun models, or "skins," for the popular online game Counter-Strike: Global Offensive. Over the past four and a half years his videos racked up more than 200 million views.
Heitmann's victims included Aileen Pizarro, 43, and Pizarro's 12-year-old daughter, Aryana, who were traveling in their 2010 Hyundai minivan. The mother and daughter were killed in the collision.
Eight other individuals were injured in the crash, according to the San Diego Fire-Rescue Department.