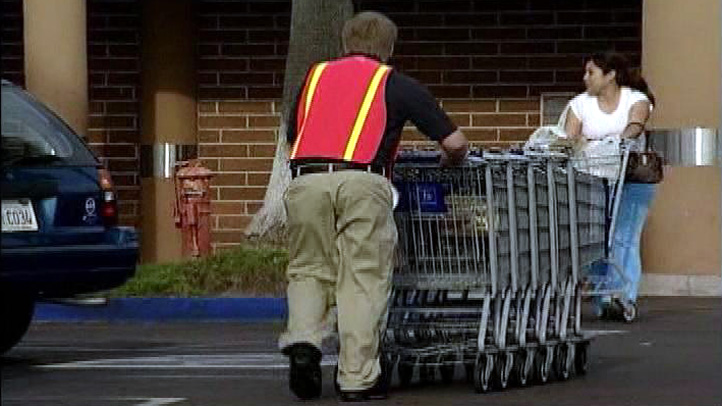 A man in a wheelchair allegedly bit a police officer in a San Marcos supermarket on Wednesday.
The handicapped man was shopping at the Albertson's grocery store at the corner of San Marcos Blvd. and Rancho Santa Fe when someone reported he was causing a scene, according to our media partner, the North County Times.
When deputies responded to the call, they found the man out of his wheelchair, crawling on the ground.
As the deputies tried to assist him, he bit one of them in the leg, a spokesperson with the San Diego County Sheriff's Department told the NCT.
The deputy was treated for his injuries.
The suspect was transported to the Tri-City Medical Center for examination.