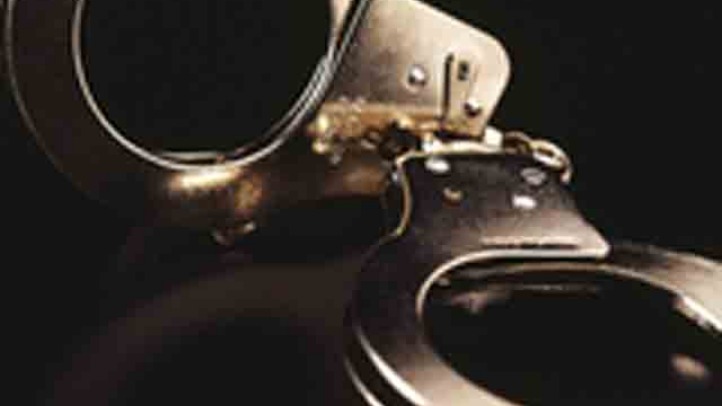 An inmate originally booked in a San Diego County jail will join a dozen people as one of the few to be granted parole under a new early medical release program in California.
The law, which was put into effect on January 1, states that under Penal Code 3550 an inmate, who meets the criteria of being permanently medically incapacitated, needing 24-hour care and doesn't need custody supervision or pose a risk to public safety, may be granted parole.
Alex Navarro, who was booked into the San Diego County jail on June 19, had been serving an 11-years, 8-months-to-life sentence for two counts of first-degree burglary.
Navarro was incarcerated at the California Medical Facility in Vacaville where he was referred to the board overlooking the parole decisions. Due to privacy restricts his medical condition was not made available.

Release Process
In order to be considered for the process leading to the parole hearing Navarro, along with other California inmates, had to be cleared by a physician employed by the Department of Corrections, according to the law. A prisoner, his or her family member or designee may independently request that a physician consider an inmate, as well.
After the physician's clearance, the board of parole reviews the case and determines who is suitable for release.
Narravo's release date was not immediately known, but a transcript of his board hearing would be available in 30 days.

There have only been two denials since early medical release program began and seven cancellations for various factors, said Paul Verke with the California Department of Corrections and Rehabilitation. "It could have been that the prisoners were discharged before the process was finished or passed away," Verke added.
Prisoners sentenced to death or life in prison or without possibility of parole aren't eligible. The severity of the crime an inmate was charged with also factors into whether they'll be eligible for medical parole, said Verke.
The intent of the program is to allow inmates, who are permanently medically incapacitated and require 24-hour care, to be released to community medical care, if they do not require custody supervision or pose a risk to public safety.

Victim Reaction
It's a matter of semantics for some victims groups who say that the terms associated with the bill are too broad.
"We have great concerns over the bill, " said Harriet Salarona, President of Crime Victims United of California. Salarona questioned the qualifications of an inmate who would "not reasonably pose a threat to public safety."
"What's 'reasonable'?," said Salarona. "How can you say that a person won't commit a crime again?"
It's another in a line of what Salarona called tools to let inmates out of prison. An earlier program allowed for inmates to receive early medical release if it was determined that they only had six months to live. "We've got that one," said Salarona, "why must there be another?"
"Public safety is a primary concern in all of our hearings,"Verke said in response to the claim. "This includes medical parole hearings and each of these hearing is reviewed by CDCR before going to the parole board," Verke said.
Victims, or next of kin, who are registered to receive notification, are given information about a prisoner's upcoming medical parole hearing; though in most cases the actual prisoner won't be present, according to the CDCR website.

Life Post- Release
Once an inmate is released, they are transferred according to the plans prepared before they go for a hearing, said Verke.
Verke added that officials could not provide specific information as to where inmates go, but that it's all part of the process of bringing their case up for consideration.
It's also possible a prisoner could be returned to custody if their medical condition improved.
Since the program began, a dozen grants have been made, two prisoners received denials, one was canceled and seven inmates either were either discharged or passed away before their process was complete.