A San Diego man used his thumb to try and save the life of a stabbing victim early Sunday.
"It's painful. That's definitely one of the most intense things that's happened around me," David Andring told NBC 7, reliving his attempt to save a man stabbed at Broadway and 5th Avenue.
"I tried to save his life. I didn't want him to die," he said.
He is talking about the 43-year-old man found on the sidewalk just after 3 a.m., suffering from stab wounds to his upper torso, according to San Diego Police.
Andring lives in a nearby building and was coming home from work when the victim asked him to call 911, saying a man standing nearby had stabbed him in the neck.
Andring took his left thumb and pressed it into the wound while waiting for help to arrive.
"I told him you're okay. There's not that much blood you're going to be okay," he said, explaining that he was just trying to calm the man.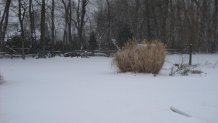 The unidentified man was taken to a local hospital where he was later pronounced dead.
A preliminary investigation revealed the victim was involved in some type of argument with the suspect, 64 year-old Santiago Gonzalez Abraham Jr., homicide investigators said.
Andring says while he comforted the victim, Abraham was lingering nearby.
"I was kneeling over the victim kept the attacker in sight to make sure I had enough room to get away in case he tried to attack me," Andring said.
Abraham was booked into jail on one count of murder.