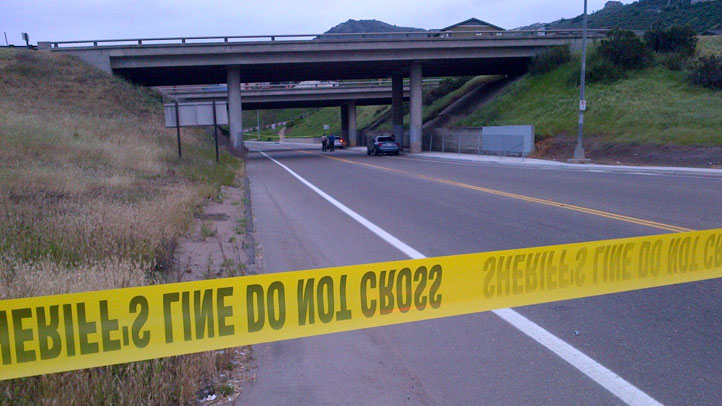 San Diego County sheriff's deputies are investigating a car-to-car shooting near a highway involving a security guard.
Deputies say 22-year-old security guard Lance Wright was driving eastbound on Highway 67 near Woodside Drive in Santee around 3:52 a.m. Friday when a vehicle flashed its lights from behind him.
The guard pulled over and a 1980s model red Suburban passed him. At that time, the guard told police the occupants of the Suburban fired multiple gun shots.
The guard got out of his vehicle and fired back. No injuries were reported.
Deputies are questioning the man about the incident. There was no suspect description available as of 6:30 a.m.
David Garcia, owner of security company Bravo Three where Wright works said he trains his employees for these kinds of situations.
"If they are working an armed position we train for that," he said.
Garcia also said Wright was in the National Guard and has experience with weapons.
Wright told officials he was also a victim of another shooting while on duty a month ago on state Route 67. That shooting is still under investigation.
Deputies said it will take another week to process the vehicle involved in today's shooting.