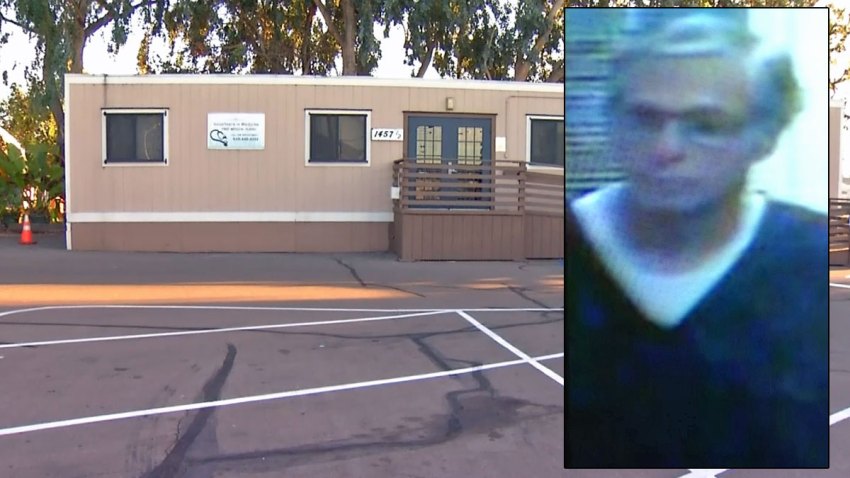 A San Diego-area doctor has admitted he sexually assaulted female patients and took photos of their naked bodies while they were treated at the only free health care clinic in the East County.
Jeffrey Joel Abrams, 68, pleaded guilty Thursday to eight counts of sexual penetration of an unconscious person, three counts of sexual battery and one count of possession of child pornography, involving pictures of an 8-year-old girl, according to Deputy District Attorney Kerry Conway.
At his September sentencing, Abrams could face probation to more than 25 years in prison.
Eight victims were seen by Abrams at the Volunteers in Medicine (VIM) free clinic in El Cajon between June 1, 2010, and June 2014.
When Abrams was arrested in November, investigators claimed to have found more than a thousand photos of women's vaginas, breasts and buttocks on his work phone.
There was also a video of a patient touching herself in the exam room with Abrams, a search warrant alleged.
Attorney Jessica Pride, who represents victims in the case, sent NBC 7 this statement:
"My clients are happy that their voices were heard and that they were able to make a difference. They are thankful that justice was served."
Abrams' medical license has been temporarily suspended by the State Medical Board, and he has been ordered to surrender his passport.
A lawsuit was filed by five women who were patients to the clinic VIM in El Cajon.
One of the plaintiffs in the case said that she initially went to the clinic to get a referral to a psychologist and a therapy group. Another woman requested a fertility specialist to help her conceive. A third woman said she went to VIM for a rash on her hand.
All say they were instructed by Abrams to remove their clothes so they could receive a vaginal exam. In some cases, the women were given rectal exams.