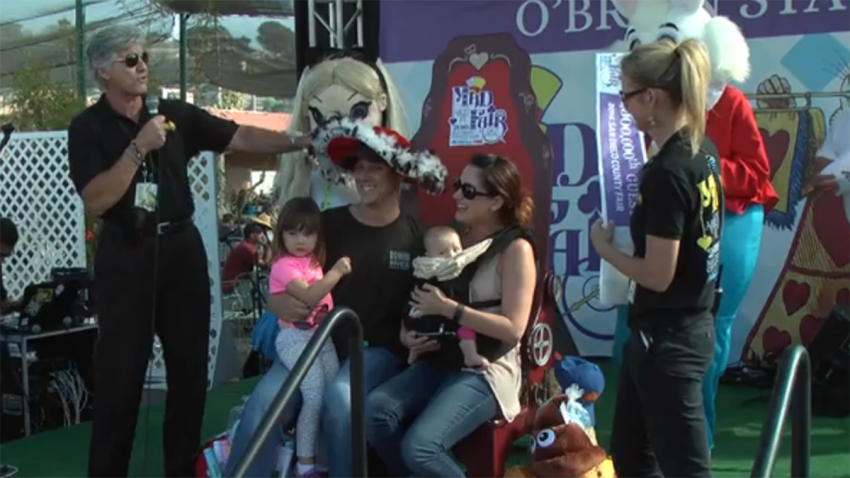 Onlookers watched as confetti cannons and noisemakers went off welcoming the one millionth guest to the San Diego County Fair Saturday afternoon.
Eric Gilliland, 34, of Rancho Bernardo received a Lifetime Fair Admission Pass, free fair concert tickets, four Clubhouse admission tickets to the Del Mar Thoroughbred Club, four tickets to the Scream Zone, $100 in fair food vouchers, four Passport to Savings Coupon Booklets, The Best Pass Ever for his family good for this year and next, four ride wristbands and gifts from various fair vendors.
Gilliland and his wife Stephanie have two little girls.
[[381876841,]]
Last year's attendance was 1,503,538, one of the highest in Del Mar's history.
The highest attendance was reached in 2012, with 1,517,508 million people.
The fair has brought in over one million people every year since 1989.
Closing day will be on July 4 with Independence Day fireworks.
This year's theme is "Mad About the Fair", a take on Lewis Carroll's Alice's Adventures in Wonderland.