An imposing yet beautiful Tudor mansion occupying a quiet corner of Coronado is being sold after 66 years.
Leo Hansen bought the home, on the corner of A Street and 10th, in 1950 at auction, and three generations of the Hansen family have lived there since.
The 14,000 square-foot mansion was designed by architects Irving Gill and William Hebbard in 1898 for A.P. Stephens, a retired Standard Oil executive.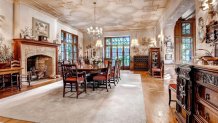 In 1915, the home was purchased by Marshall O. Terry, former Surgeon General of New York.
During the 1930s, Hollywood's elite partied at the home nearly every weekend, including silent film star Anita Page (who lived in Coronado) and actress Lilian Gish.
The home also hosted Supreme Court Justice Sandra Day O'Connor, and was featured as the set for the 1996 TV movie "What Love Sees."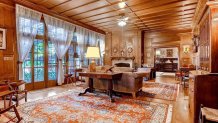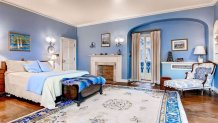 For decades, the Hansen House has been the venue to the Coronado Mainstreet Garden Party.
Recently when Navy SEAL Charles Keating's funeral was held in Coronado, his entire family stayed at the home.
The house was sold in June to a private seller who wishes to remain anonymous.
The home was dedicated in 1977 as a Coronado Historical Landmark by the Coronado Historical Association.