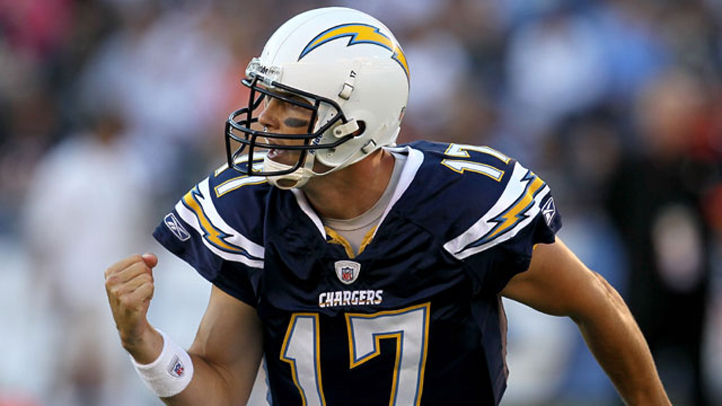 The Chargers overcame a 16-point halftime deficit to defeat the Steelers 33-30 in Pittsburgh for only the third time in franchise history.
Now they're "on to Cincinnati," as New England Patriots head coach Bill Belichick would say.
The Bengals (5-7) have underperformed this season and have been hit by the injury bug, something past Chargers teams know all too well.
In September, they put tight end Tyler Eifert on IR with a broken ankle, and in late November they added quarterback Andy Dalton to that list with a thumb injury. This week they also sent receiver A.J. Green to IR with a toe injury.
"This is the NFL," explained head coach Anthony Lynn, "Guys have pride. They're NFL players. You have to prepare for them like everybody else whether they're in it or out of it. This team is dangerous because this team needs to win out to get in as a wild card, probably. Their playoffs basically start this week."
After they face the Bengals, the Chargers will have a short week before they face division-leading Kansas City Chiefs, one of the best teams in the NFL and one-game ahead of the Bolts in the AFC West race.
"We can't look forward because that is how you lose games," said cornerback Casey Hayward. "We have to make sure we are disciplined because those guys (Cincinnati) are pros and if we sleep on them they will beat us. We will focus on KC next week."
The Chargers defense will be facing quarterback Jeff Driskel who had a decent game in a loss last Sunday to the Denver Broncos. He passed for 236 yards and threw one touchdown and one interception. They also have to deal with a two-headed monster at running back in Joe Mixon and Giovanni Bernard, who are both dangerous running and receiving the ball. Even without Green the passing game is explosive with John Ross, who ran a 4.22 40-yard dash at the combine, and Tyler Boyd, who is 62-yards away from 1,000 yards on the season.
"They still have a dangerous offense," said safety Derwin James. "We have to be careful to not underestimate these guys because they will come in here and hit us in the mouth. We need this W to continue on our mission."
The Bengals defense is lead by a combined $110 million defensive linemen in Geno Atkins and Carlos Dunlap, who both signed huge contract extensions before the season started. Both are disruptive players that can stop the run and are good at getting after the passer. They have a combined 14 sacks this season. They also have a rookie stud safety in Jessie Bates, a tackling machine that leads the team in tackles with 87. Even though this is statically one of the worsts defenses in the league – they give up a league-high 30.9 points a game -- they still have playmakers who will take advantage of a mistake.
"This is the team that we have a lot of respect for," explained quarterback Philip Rivers. "As you hear me say every week, it's the NFL. This is a defense that we have respect for and we know that AFC North is a tough division. They're physical; they fly around and are competitive. We'll have to rise to the challenge on Sunday."
NUTS N' BOLTS
• Injury report: Did not practice: tight end Sean Culkin (back), running back Melvin Gordon (knee). Limited practice: cornerback Trevor Williams (knee), NT Brandon Mebane (not injury related). Full: RB Austin Ekeler (ankle), C Mike Pouncey (ankle).
• Nose Tackle Brandon Mebane missed the last two weeks because he was attending to his infant daughter, who was born with a heart condition. He is back at practice and Coach Lynn said they will ease him back, but that Mebane being back was, "the highlight of my day."
• Melvin Gordon did some work on the side, but did not practice. Coach Lynn said they will monitor him the rest of the week and if they can see him change direction and protect himself during team workouts he might let him play on Sunday.
• Cornerback Desmond King won the AFC Special Teams Player of the Week after his 73-yard punt return for a touchdown to tie the game up against the Steelers.