When Terrance Crow Jr. walked into Zappy Pizza in Rolando on Oct. 30, he immediately began loudly proclaiming his patriotism and how he despised Muslims, according to eyewitnesses who testified this week in a San Diego courtroom.
Crow was joined by Scott Peretti in a verbal attack against two customers, the eyewitness told San Diego Superior Court Judge Leo Valentine. One of the eyewitnesses and the alleged victim, identified as John Smith by the court in order to protect him against reprisals, said "as soon as they saw the two women waiting for pizza, they started making comments about them."
The two women were described as young Muslims wearing traditional Muslim dress, including headdresses.
According to Smith, the insults continued and one of the two men (it is unclear if it was Crow or Peretti) spoke to the women and said, "I love my country, the country where you can say 'f---astan,' where I can wipe my a-- with the Koran every day."
Smith said he was "offended" by the insults, but said nothing at first. As the insults continued, Smith, who said he did not know the women, began to address Crow and Peretti, according to San Diego County Deputy District Attorney Oscar Garcia.
Smith told the court, he said, "I was born in San Diego, this is my country too." According to Smith, the men turned to him and said, "You need to get out of this country."
He said the men seemed to be offended by his words, became more aggressive and began to move toward him.
"You need to leave the country, you don't belong here", Smith said the men told him as they took a couple more steps toward him before "throwing punches" at him.
Smith told the court he tried to protect himself by keeping his hands up, but the punches landed on his arm, his side, his forehead and his face. According to court testimony, this is when a third man, Sean Arevalo, entered the pizza shop.
In court, another eyewitness described how Arevalo reached into his pocket for something. Smith said he thought it was a knife and backed himself into a corner of the small shop as the three men surrounded him.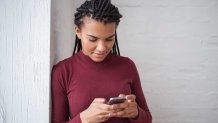 According to court testimony, Arevalo hit Smith in the head, knocking Smith to the floor. The men then told him to "stay down" before leaving the pizza shop.
Someone Garcia described as a "good Samaritan" got the license plate number of the car the men got into. The car was later stopped by a San Diego Police Department officer and a curbside lineup was done for witnesses to identify the men.
Peretti, Crow and Arevalo are charged with felony hate crime and interfering with the civil rights of another, according to court documents. Garcia said when the insults turned to physical violence, the crime was no longer a hate incident but a hate crime. Arevalo was also charged with possession of "metal knuckles" because according to a witness, he used "brass knuckles" when hitting Smith in the head. In California law, possessing brass knuckles, described in the law as "metal knuckles", is a felony.
In court this week, Judge Valentine found enough evidence to move the case forward. The three men are scheduled to be back in court on April 10 and a jury trial has been scheduled to begin April 18. If found guilty, the men could get up to three years in prison.
The three men have pleaded not guilty to the charges. NBC 7 Investigates reached out to Peretti, Crow and Arevalo's attorneys. The attorneys for Crow and Arevalo said neither they nor their client have any comment on the case. Peretti's attorney has yet to respond.
This case has received national attention online in blog posts and on Facebook. According to the posts, the incident between Smith and the three men erupted over political tension involving now President Donald Trump, involved mutual verbal attacks and resulted in a scuffle.
Roger Ogden, the author of some of the blog posts is soliciting donations online to cover the three men's legal costs. So far, according to the online posting, 30 donors have contributed more than $2,200.00 towards a $5,000 goal for "three Americans falsely charged with a hate crime."
NBC 7 Investigates asked Ogden if the money raised was going to the two public defenders and the private attorney representing the three men but has yet to receive a response.