Three women active in the San Diego startup community have launched a new business accelerator targeting female-led startups.
The founders of the accelerator, Ad Astra Ventures, are Silvia Mah, executive director of female-focused business accelerator Hera Labs; Allison Long Pettine, a founding partner of investment group Seed San Diego; and Vidya Dinamani, co-founder of Product Rebels, which provides online training and in-person coaching for entrepreneurs.
Ad Astra - in Latin, the phrase translates as "to the stars" - is looking for startups with revenue, paying customers and a female on the founding team to apply for its inaugural cohort.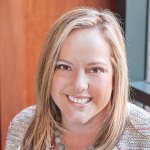 Applications are open through Jan. 31 at adastra.ventures. Those accepted will be put through a "rigorous pre-program sprint session" on Feb. 12. Selected finalists will be invited to join the 12-week program, slated to launch Feb. 27.
The industry-agnostic program will feature business and leadership coaching, "female-centric" curriculum and semi-customizable elements based on each founder's needs, the new organization announced Jan. 10.
It plans to give startups funding, curriculum, mentorship and a startup "champion" to be its advocate after the program to help increase revenue and raise additional capital, according to the Ad Astra founders.
"Ad Astra Ventures wants to find the best founders who are building high-growth businesses and equip them with the tools necessary for continued growth," Mah said.
In 2017, according to Dow Jones VentureSource, 14 percent of venture capital invested went to companies led by women.
"We're forming Ad Astra Ventures to address this gap," Dinamani said. "We know there are many excellent female leaders and we want them to excel."
Additional stories from the San Diego Business Journal are available here. Sign up for their free daily email newsletter.