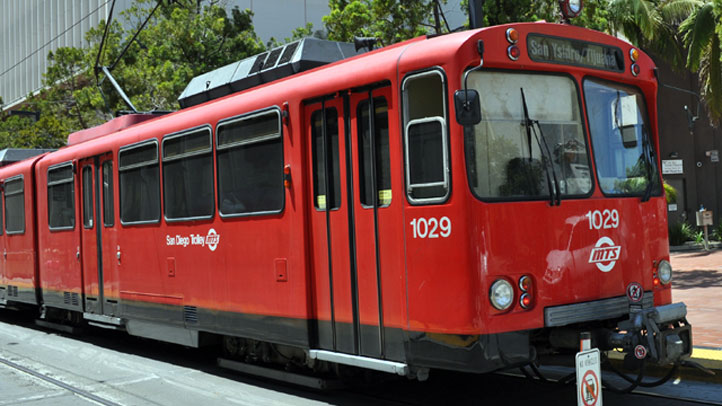 Directors for San Diego's transportation unanimously approved a limit to carry-ons allowed on city buses and trolleys.
The board said carry-ons are typically the reason why trolleys and buses are late, according to the Metropolitan Transit System in San Diego.
They interviewed trolley conductors and bus drivers who all said limiting carry-ons to just two smaller bags would improve their timeliness.
They also decided to limit the size of carts and strollers, and to ban large bags with cans and recyclables.
One exception will be the Route 992 Airport Shuttle bus between City College and the airport, which is designed to carry large amounts of luggage.
The plans will be implemented in March 2012.
"This policy creates a balance that allows passengers to carry an acceptable amount of personal belongings without infringing on the safety of other passengers," said CEO of MTS Paul Jablonski in a statement.
Other rules include:
• Carts cannot be greater than 30-inches high, 18-inches wide and 18-inches deep;
• Riders are limited to items that can be carried in a single trip when boarding;
• Passengers must stay with and hold their belongings, and
• Aisles and areas adjacent to doors must be kept clear of all cargo at all times
Critics of the rules say they discriminate against the homeless population, which often relies on public transportation, and must carry all their belongings with them on buses and trolleys.
What are your thoughts? Comment below or send us a Tweet via Twitter @nbcsandiego or add your comment to our Facebook page.