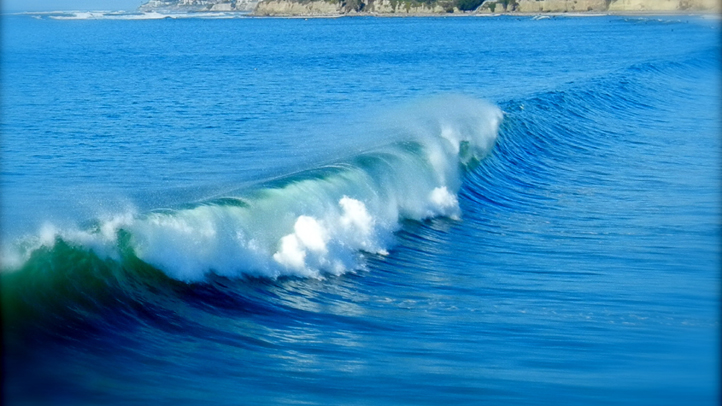 Some San Diego County beaches experienced minor coastal flooding and beach erosion on Saturday due to a morning combination of high surf and a high tide, according to lifeguards and the National Weather Service.
The scene was much less busier than a day earlier when San Diego beaches were slammed with hard waves, causing locals to flock to the coast in search of the perfect wave. Though the larger waves delighted surfers, it ended up causing the closure of the Ocean Beach fishing pier.
"Today is much slower," said lifeguard spokesman Lt. Nick Lerma. "The air is much colder and the waves are smaller...it's not as relentless."
Friday's storm swell was curling ashore atop a lunar high tide at 7:22 a.m. that was predicted to average 6.39 feet above average ocean levels. This is what caused waves to run up higher than normal.
On Friday, San Diego lifeguards made at least 20 and 25 ocean rescues. One swimmer was hoisted aboard a chopper from some rocks and taken to a hospital to be checked out after getting out. One beach had 12 alone.
No significant incidents were reported on Saturday aside from two surfers who crashed into each other at Black's Beach sometime before noon, according to Lerma.
Waves washed up to the seawall along Ocean Front Walk in Mission Beach, but "it hasn't pounded against the seawall like we've seen in the past," Lerma said.
Lerma added that waves will be going down and waters should go back to normal on Sunday.
The National Weather Service issued a high surf advisory which will remain in effect until 4 p.m. that said waves between 5 and 7 feet high, with sets up to 10 feet, could be expected, and the high surf could generate dangerous rip currents and hazardous swimming conditions.
The advisory warned inexperienced surfers and swimmers to stay out of the water and beach-goers should avoid exposed rocks and jetties near the surf zone.
Those who want to go in the water should only do so in the presence of a lifeguard, the NWS said.
Copyright CNS - City News Service